What is Mindfulness?
Mindfulness is a state of awareness of the present moment with acceptance. I like the dictionary definition: a mental state achieved by focusing one's awareness on the present moment, while calmly acknowledging and accepting one's feelings, thoughts, and bodily sensations, used as a therapeutic technique. Both meditation and Hypnosis can bring us into the present moment and offer opportunities for deep acceptance. They also offer additional benefits which I cover below.
What is Meditation?
While there are many, many different kinds of meditation, usually the goal of meditation is to achieve a state of mindful awareness with no preconceived goal. It's a state of passive attention: noticing what arises and letting it go. This can be done with many different meditation tools: for example, focusing on the breath, silently repeating a mantra (a sacred word, phrase, or sound), chanting, listening to a guided visualization, and more.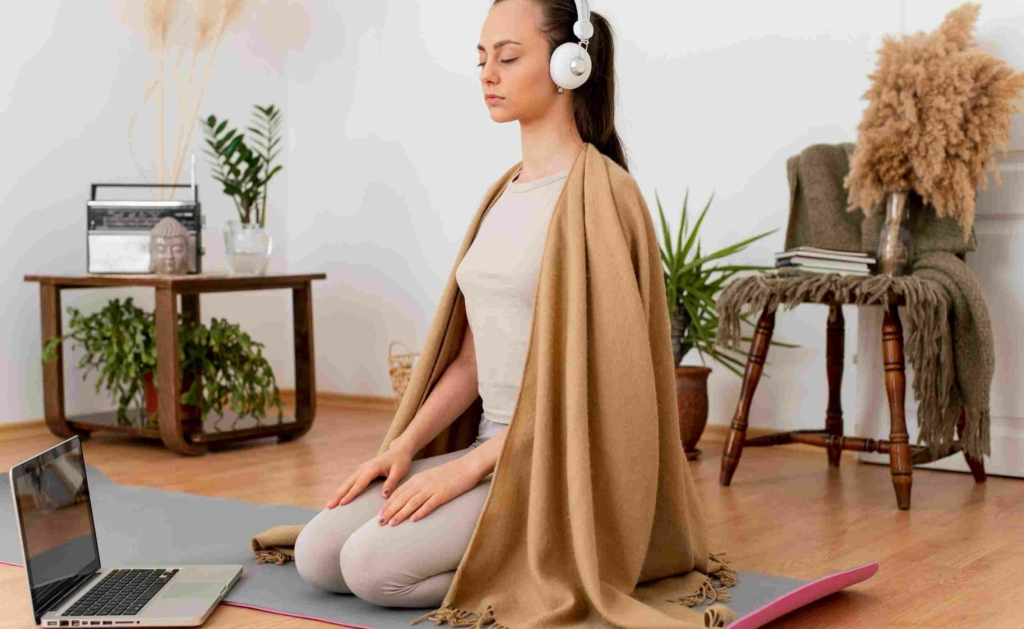 What is Hypnosis?
Hypnosis is more strategic than meditation in that you're focusing on a specific outcome or goal, for example, quitting smoking, alleviating anxiety or pain, increasing confidence, or overcoming a phobia or fear. You're actively exploring making changes in how you're feeling so you can make positive changes in your behavior, beliefs, and/or mindset and thoughts.
While many forms of mindfulness and meditation are focused on observing the mind, with Hypnosis tools you're using positive suggestions of what you want to redirect your attention to preestablished outcomes.
You can find out more about Hypnosis and the kinds of issues it can assist with here. 
Can You Combine Meditation & Hypnosis?
Yes, meditation and Hypnosis can overlap in interesting ways. Both involve focused attention and awareness and can easily be combined, potentially doubling your state of relaxation and the positive benefits you'll notice.
I often combine them in my work with clients, as well as in my virtual Soul Healing Events and Recordings, to maximize the positive effects.
Many clients tell me how difficult it is for them to meditate, and how they often find Hypnosis (as well as Reiki, Tao Hands, and/or Kuan Yin Quantum Healing) to be a good way to quiet their thoughts and feel more peaceful. This can be an easy entry point to starting a meditation practice, and I often make personalized suggestions to help them find a way of meditating that works best for them.