Welcome!
(I encourage you to read the book if you haven't already, as this Starter Kit will make much more sense!)
The Business Starter Kit includes real-world templates you can use to manage your clients, build an electronic mailing list, and keep track of income and expenses.
Personalize these templates according to your specific needs: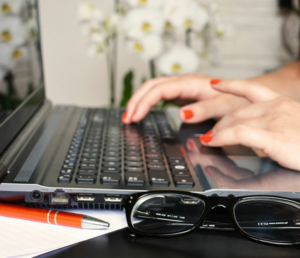 Practitioners & Teachers Interviewed in Building A Powerful Practice:
Frans Stiene, Reiki teacher and practitioner
International House of Reiki
Gary Strauss, Polarity teacher and practitioner
Life Energy Institute
Maria Rodriguez, Astrology coach and spiritual counselor
917.328.0282, selfhealing1 [at] gmail.com
Melissa Tiers, Hypnotist & trainer
Center for Integrative Hypnosis
Joanna Crespo, Reiki teacher and practitioner
Reiki Rhapsody
Sarah & Shawn Carson, Hypnosis and NLP trainers and practitioners
The Intelligent Hypnotist
I may receive affiliate compensation from some of the resources mentioned on this website. I only promote products and resources I strongly believe in and personally find helpful.
This book hands down has been the best item I have purchased this year. Deborah's information and advice is straightforward, packed with great real-life examples and offers practical advice for the new comer. It has a flow that for me makes it easy to step back and envision myself on the path and as a result has catapulted me forward in making my own practice a reality.
I highly recommend Building a Powerful Practice for anyone who is just starting out. After making the decision to open my own practice, I began looking for excellent resources to help me along my way. I am a planner and sometimes get bogged down in the 'what – ifs" that hold me back from getting started. The wisdom Deborah shares is invaluable and has become my go to resource as I start my journey!
Kelly Bair, Reiki practitioner
I love that this book is both heart-based and client-centered–exactly the way I want to organically grow my business. It's honest and practical…and in a world of hyped-up, get rich quick books I really needed something real. And this is it.
As someone who is still "beating around the bushes" about starting my own wellness practice, this book has got me thinking outside of the box–and I'm feeling reassured because of it! The book covers basics and things that I never would have thought of… For example, co-share space? Not even something I would have considered, but Deborah's book has me thinking and asking around now. Turns out its quite common in Australia and there are plenty of spaces for start-ups. Highly recommend!
Tanya P., Healing Arts Practitioner
Building a Powerful Practice is an authentic, perceptive and constructive guide. Deborah delves into the important issues a healing arts practitioner faces when opening their own business. Many practitioners complete their training yet have no idea of how to run a business. This book poses relevant questions and addresses essential concerns an individual must face when establishing an effective practice.
Through her own experience as well as the perceptions of others teachers and practitioners, Deborah helps define "success" which varies with each person. Beneficial homework throughout the book helps create a business model that resonates with the practitioner and can translate into a valuable experience for the client. I highly recommend the book to anyone developing a healthy practice that reflects his or her unique approach.
Dorene Hyman, PhD teacher | acupuncturist, Pacific College of Oriental Medicine
How I wish I had this resource when I completed my hypnotherapy training. Climbing into my shiny new vehicle, I was ready to leave my comfort zone and head down a new road– only to realize: I didn't know how to drive. Building A Powerful Practice is like a GPS system for new wellness practitioners, one that shows you how to navigate obstacles along the way. Flanagan knows what you're going through, as she recalls the mistakes, misconceptions, and solutions she and other newbie wellness practitioners encountered along the way.
Yes, I could see myself as a wellness provider, but an entrepreneur – who me? Do I jump in with both feet, or tentatively extend a toe? How do I keep track of finances? Could I create a decent website on my own? How do I figure out my target audience when I have yet to see my first client! How would people find me? Wellness instructors note: Building A Powerful Practice answers all this and more and is an invaluable resource for all of your students.
Jo Ann S., Consulting Hypnotist