A soul healing teacher and practitioner, serving clients world-wide.
Deborah Flanagan established the Center for True Health in 2008, building a premier Reiki and Hypnosis practice in New York City. As both teacher and practitioner, she's worked with thousands of people from around the world, guiding them through major life changes, using virtual Soul Healing Events and sessions that include Reiki, Tao Hands, Hypnosis, Kuan Yin Quantum Healing, and Bach Flower Essences.
Author of Building a Powerful Practice: Successful Strategies for Your Wellness Business, Deborah's unique approach has been featured on The Dr. Oz Show and in O, the Oprah Magazine. In addition, she's been a featured expert on national television, as well as in print and online, for ABC, Z Living TV, MindBodyGreen.com, Cosmopolitan, Black Enterprise, and YourTango.com, among others. Deborah previously taught all three levels of Reiki, and worked with patients at NYU Langone Medical Center and in hospice at Beth Israel Medical Center.
Deborah holds certifications with the National Guild of Hypnotists, the Tao Academy, the American Reflexology Certification Board, and The Bach Flower School. She completed a 600-hour Reiki training through the New York Open Center; studied extensively with Frans Stiene at the International House of Reiki; became a Kuan Yin Lineage Holder and continues to study with Dr. & Master Zhi Gang Sha; and practices meditation, Tao Hands, and Reiki self-care daily.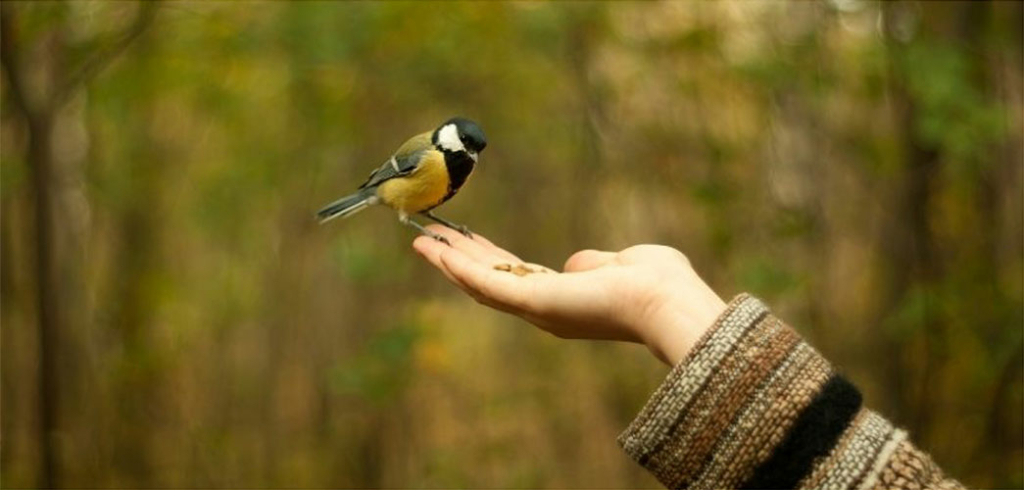 A few additional things to know about Deborah:
Prior to embarking on her wellness career, Deborah garnered more than fifteen years of leadership experience in the nonprofit sector as the director of development for distinguished arts organizations including the Paul Taylor Dance Company, the American Symphony Orchestra League, and the Academy of American Poets.
An award-winning poet and the author of Or, Gone (Tupelo Press, 2015), Deborah's work has been published in AGNI, The Gettysburg Review, Ploughshares, FIELD, and The Southern Review.
Deborah was a ballet dancer, touring with Southern Ballet Theatre and teaching ballet to historically underserved children.
Her poetry and dance experience enables her to bring to her wellness practice an intimate knowledge of the language and silence of the body, and she thinks of her current work as a union of matter and spirit.
As a student of Dr. & Master Sha, and through thousands of hours of training in a variety of healing arts traditions, Deborah has found soul healing to be the key to connecting to her center and finding true health, and empowers others to do the same.
Connect with Deborah on Instagram, TikTok, Facebook, YouTube, LinkedIn, or Pinterest. She'd love to hear from you.
I've had one session and I already feel a world of difference. If you work with Deborah, be prepared for change. I saw her for help with relationship issues I've dealt with my entire life. She was thorough and compassionate, and helped me realize how out of sync those traits are with who I am today. That they were learned behaviors that I no longer needed. A total game changer.
Deborah is just amazing. She helped me by targeting the issue and having me try different methods to shift things as they are happening as well as methods to chip away at the false beliefs when I'm out of the situation and not feeling so vulnerable. Basically, Deborah has helped me "learn to catch my own fish" which helps me feel empowered and hopeful. She is absolutely wonderful at what she does and I will definitely be back to tweak whatever else comes up. I can't recommend her highly enough.
P.F.
One of the most incredible experiences – Deborah has had such a profound impact on my well being – I'd recommend her to anyone. I went to Deborah for a specific phobia that was embarrassingly prohibiting me from certain things in life. With her help, not only am I over my phobia, but she also helped me with a much smaller fear of flying.
The other wonderful side effect from my visits is that I feel generally relaxed and calm – I haven't experienced the feelings of anxiety or stress in the same way since seeing her. I cannot recommend her enough!
J.R.
The session completely opened me up to feelings I had never experienced before, and helped me have incredible realizations. I have never felt more in touch with myself. Deborah is an exceptional healer.
I had never had Reiki healing done before, and was immediately put at ease by Deborah's disarming and beautiful persona. I was amazed at how much I could feel throughout the session, and how much I felt my energy coursing through me and radiating out of me afterwards. I cannot recommend her highly enough.
Celine R.
I brought my 13-year-old son to Deborah for testing and competition performance anxiety and I can't recommend her highly enough. He has even incorporated the EFT and visualization into his life, and a couple of weeks after his Hypnotherapy session he placed 2nd in an international tournament, which was his best competition placing to date.
I will even admit my son was not totally onboard with the process prior to his Hypnosis appointment. However, Deborah has such an amazing calm presence and she talked through all of the Self-Hypnosis exercises in such a clear way that he walked away feeling very positive and excited. I know that we will be back for more sessions!
Rachel L.