Posted on March 30, 2020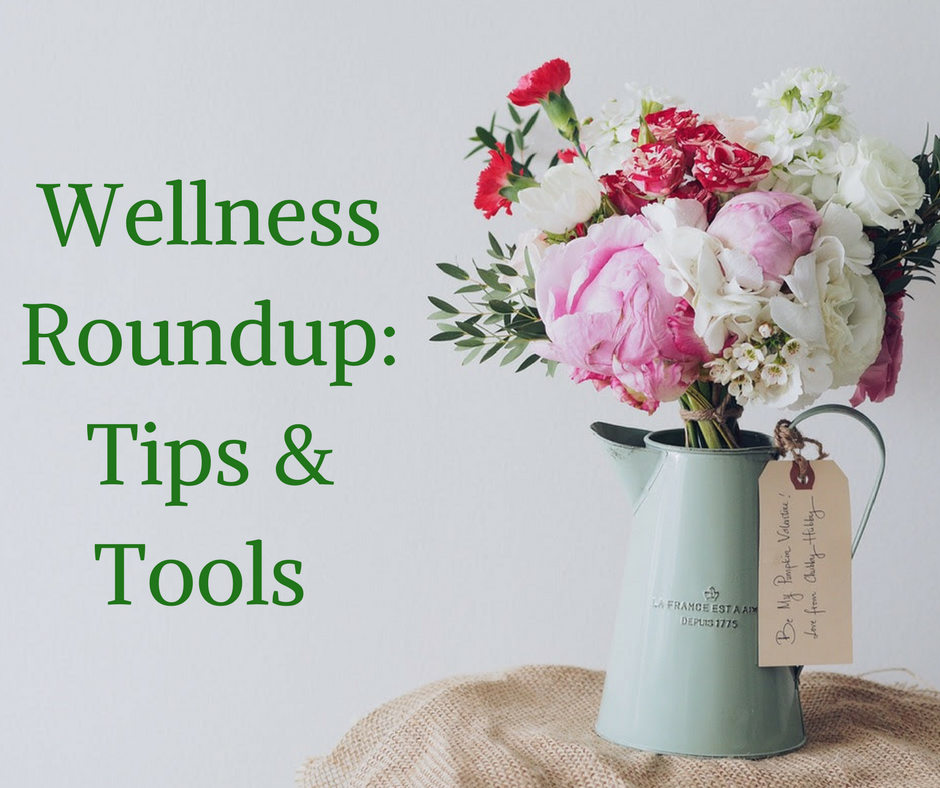 I compiled a list of my favorite wellness tips & tools, especially for challenging times. It's lengthy so feel free to dip in and out.
Self-Care Tools
Now more than ever is a great time to make changes in your daily routine. Here are some simple ways to stay grounded and centered.
I love Donna Eden's 5-minute daily energy routine.
Book Recommendations
Have some extra time for reading? Here's are some past book recommendations and a few more here.
I just started reading this powerful book with healing meditations (includes online practice videos for healing the 5 elements in Chinese medicine, as well as the 7 chakras, and more).
Virtual Yoga 
I was talking with a client about what a difference it made to take a live yoga class even though it wasn't in person. A friend signed up for a class with me and it was *almost* like meeting her in person to take a class together. See if it helps you feel a sense of community. Here are some places I like if you don't already have a studio:
Hari Kundalini Yoga (includes some donation-based classes)
Harlem Yoga
DoYogaWithMe.com (these are recorded free classes)
Braco
Braco is offering additional free online healing. Many people have had remarkable results.
Free Energy Tools from David Sun Todd
I love his beautiful art and deep connection to the healing and wisdom of the Redwoods.
Flower Essences for Emotional Healing
Here's a post by the lovely Rose Todd on what flower essences you may need in dealing with anxiety in challenging situations. (If you want a personalized recommendation we can discuss at your next session, just let me know.)
And Rose wrote a wonderful book: Simply Bach Flowers–it's an excellent resource for beginners to learn about how to use Bach flower essences for emotional healing. (I did the full practitioner training with her and she knows her stuff!) You can purchase Bach flowers here.
and I've fallen in love with Lotuswei's flower essences (This past week I've been using Fierce Compassion and Game Changer a lot).
Essential Oils for Immune Boosting
Eden's Garden Fighting Five (also available on Amazon)
For Creativity
I love Susannah Conway's love letters, and her free and paid courses. She does a free photo challenge each April.
A New Career in the Healing Arts
Many people are using this time to rethink their work. I wrote Building a Powerful Practice to help people making a career transition into the healing arts. Friend and colleague Shauna Cummins interviewed me as part of her Divine Feminine School of Hypnosis–here's our recent interview on practice building.
Improve Your Relationship With Money
I mentioned Sarah McCrum before; she had a very extraordinary experience that has given her a unique insight into what money really is and how it works.  Sarah shares five of the most surprising and beautiful characteristics of money that have already helped many people transform their business and their life (including me!).
Here is a recording of her live online event from this past week, Activation for Collective Healing, which includes Morning Grounding, Activation, Evening Grounding, and Transformance.
A Powerful Healing Mantra
The Love Peace Harmony free app is a powerful healing mantra and one of my favorites. You can download it or play the app 24/7 (even on mute) to create a healing field in your home, office, etc.
One client is a first-year teacher for students with special needs. She's been playing it in her classroom at very low volume and sent this feedback: "I love the music player! Some of my coworkers have come into my class and said " it feels good in here." One of my students who has autism said she " feels comfortable here" and sometimes don't want to go home at the end of the day."
Hypnosis Recordings
Uncommon Knowledge offers an extended list of hypnosis downloads for a range of issues. While recordings aren't able to be as personalized as a one-on-one hypnosis session, it can be helpful between sessions, and to prolong the effects of your one-on-one sessions. (My Dad even used one to help improve his golf game!)
I often hear 2 main concerns after a client's first hypnosis session. Don't be misled by these 2 signs.
Meditate with the Insight Timer
I love this free meditation app with hundreds of guided meditations, or simply use the timer. Join the 365 Days Together group and commit to a daily practice–even if it's only for 1 minute a day, that counts. (They give you gold stars for meditating!) You can also listen to healing music; check out the Solfeggio frequencies for deep balancing of the brain.
Need additional support? Book a session.