Distance Reiki, Tao Hands, Online Hypnosis, & Kuan Yin Quantum Healing Sessions
Deborah combines Reiki, Tao Hands, and Hypnosis into intuitively-guided soul healing sessions, unique and personalized just for you.
Interested in a specific modality? She can do that, too. Here's a list of session services: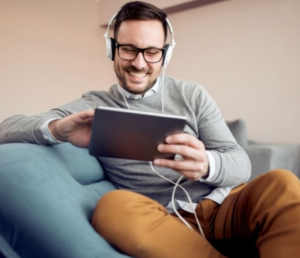 Distance Reiki & Tao Hands Soul Healing Session Options:
Distance Reiki is an energy healing technique and Tao Hands is a soul healing technique. Both allow the practitioner to offer remote healing without the client being in the same room or geographic location. Distance Reiki is a technique original to Reiki's creation in the 1920's, and Tao Hands is done without physical touch, enabling more flexible applications beyond geography and physical location.
Distance Reiki/Tao Hands Soul Healing
1 hour @ $225
The hour session includes a full consultation, self-healing techniques and recommendations via Zoom. Then you can lie down and relax into the distance healing in silence, or with a guided progressive relaxation, depending on your preference.
Tao Hands | Distance Reiki Express
30 minutes @ $135
The 30-minute express session includes a modified, brief consultation via Zoom, then you lie down and relax into the distance healing.
Online Hypnosis Session Options:
In addition to the formal trancework (Hypnosis), you'll learn personalized Self-Hypnosis techniques which will help clear issues during the session, and also serve as an ongoing resource to use on your own.
Everyone changes differently, but usually 3-6 sessions is average for a particular issue. Acute issues tend to balance faster than chronic issues.
Distance Reiki can be seamlessly integrated with any Hypnosis appointment, just ask!
Initial Online Hypnosis Appointment
1 hour 30 minutes @ $335
At the beginning of your first Hypnosis session, Deborah will review the Intake Form in-depth with you so she can best personalize the work you'll do together. You'll learn customized Self-Hypnosis techniques, and then you lie down and relax into the guided Hypnosis.
Follow-up Online Hypnosis Appointment
1 hour @ $225
You'll give an update on what changes you noticed after your initial session, and have the opportunity to ask questions regarding any of the Self-Hypnosis tools you learned. Deborah will personalize your session based on this feedback, showing additional tools and techniques, or moving into longer trancework.
Soul Healing Transformation Appointment
2 hours @ $450
This appointment allows additional time to heal and transform and do deeper change work. This option is perfect if it's your first appointment, you haven't had a session in a while, or you're dealing with a major life issue.
These sessions often include an intuitively-guided soul healing blend of Distance Reiki, Tao Hands, and Hypnosis or guided visualization, along with flower essence recommendations.
Based on your preferences and what's going on for you, Deborah will make recommendations, and you will decide together what your customized Soul Healing Transformation appointment will include.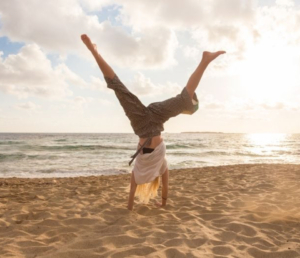 Kuan Yin Quantum Healing Session Options:
Virtual Kuan Yin Quantum Healing Session
1 hour @ $350
The session begins with a consultation via Zoom and you'll receive tailored self-healing techniques. Next, you'll lie down as Deborah guides you through a progressive relaxation, balances your chakras, and channels spiritual insights received during your quantum healing session.
Optional: Kuan Yin Crystal Fa Qi Mala Blessing
$1,500
For an additional honor fee, amplify your session's impact with Deborah's 108-bead mala. This is Deborah's pinnacle offering to help clear the negative information related to your request, adding a profound spiritual dimension to your soul healing.
Flower Essences Consultation
Come with a list of physical, mental, emotional, and/or spiritual priorities. You'll share how you're feeling about different aspects of your life, and how you want to feel. You'll receive custom flower essence recommendations to target what's going on in your life to help balance your emotions.
Virtual Flower Essence Consultation
30 minutes @ $135
The 30-minute session includes a full consultation and flower essence recommendations specific to your current needs.
Virtual Follow-up Flower Essence Consultation
15 minutes @ $75
We'll discuss how you're feeling and changes you noticed after taking the recommended flower essences. Based on this feedback, you'll receive additional or modified flower essences suggestions to support continued emotional healing.
Events
Tight Budget?
Check Out Soul Healing Events for an Introduction to Services at a Reduced Rate
Virtual Soul Healing Event
1 hour @ $47
Takes place monthly around different intuitively-guided themes. These events take the best of my 1-on-1 sessions, incorporating Distance Reiki, Guided Meditation & Hypnosis, self-healing techniques, and follow-up resources in a powerful format.
Library of Soul Healing Recordings
1 hour @ $50
Soul Healing Recordings include Hypnosis, Guided Meditation, and Distance Reiki for the most common client-requested issues. This library of recordings is also a powerful resource to help you prolong and reinforce the effects of your one-on-one sessions, or to use as a stand-alone tool for self care.
Deborah's intuitive discoveries and responses are spot-on. There is really a soul-restoring quality to her sessions, and doing it virtually has a startlingly deep effect.
I have checked in with Deborah over the years, and the experience is always one of profound healing, but also I take away a sense of how to continue to find relief as I move forward. She makes the sessions fun, and her never-judgmental personality and ease is such a comfort. I especially like that she knows how to have a client rest in whatever place she or he happens to be, rather than talk someone toward a "better" attitude. Highly recommend.
Katherine V.
I am eternally indebted to, and grateful for, Deborah. After an incredible challenging life experience, I struggled with recurring intrusive images and sought an additional modality to accompany traditional talk therapy. Deborah was perceptive, generous, dynamic, and unfailingly kind. I gained so much from our work together, and hope many others do too!
Thank you for your insight and wisdom, as always! You are such an angel, and I am so grateful for our work together.
L.W.
I wanted to let you know the hypnosis sessions were so meaningful, helping me overcome my fear of public speaking! When I had to speak, everything flowed effortlessly. People came up afterwards and told me I absolutely nailed the speech.
Wanted to let you know my wedding weekend went splendidly! With your help, I was able to nail my speech and truly savor every moment with minimal anxiety or worry.
Ryan R.
My sessions with Deborah are an out-of-body, otherworldly, mesmerizing & magical experience! I finish the session feeling like I'm floating.
It's incredible and she's extremely gifted! I see her regularly, for the purposes of relaxation & self-care, as well as to work through anything I'm dealing with at the time.
Gala D.
I had such a deep and restful sleep the night after my session, and don't remember the last time I woke so refreshed. As for my mood and emotion, I feel much more relaxed, and had to remind myself that I was feeling so blue earlier this week.
Working with Deborah was my first time doing hypnosis, but I found her personality and approach so agreeable and understanding. I immediately felt comfortable and trusting of her and open to her work. I found hypnosis very useful and helpful for my own personal problems and I encourage those struggling with anxiety to try it.
Anna P.