Deborah's intuitive discoveries and responses are spot-on. There is really a soul-restoring quality to her sessions, and doing it virtually has a startlingly deep effect.
I have checked in with Deborah over the years, and the experience is always one of profound healing, but also I take away a sense of how to continue to find relief as I move forward. She makes the sessions fun, and her never-judgmental personality and ease is such a comfort. I especially like that she knows how to have a client rest in whatever place she or he happens to be, rather than talk someone toward a "better" attitude. Highly recommend.
Katherine V.
One of the most incredible experiences – Deborah has had such a profound impact on my well being – I'd recommend her to anyone. I went to Deborah for a specific phobia that was embarrassingly prohibiting me from certain things in life. With her help, not only am I over my phobia, but she also helped me with a much smaller fear of flying.
The other wonderful side effect from my visits is that I feel generally relaxed and calm – I haven't experienced the feelings of anxiety or stress in the same way since seeing her. I cannot recommend her enough!
J.R.
I am eternally indebted to, and grateful for, Deborah. After an incredible challenging life experience, I struggled with recurring intrusive images and sought an additional modality to accompany traditional talk therapy. Deborah was perceptive, generous, dynamic, and unfailingly kind. I gained so much from our work together, and hope many others do too!
Thank you for your insight and wisdom, as always! You are such an angel, and I am so grateful for our work together.
L.W.
I just wanted to say that my daughter LOVES you and feels she has received more out of her one session with you than with all her other therapy and other "stuff" combined – she can't stop talking about you and that you actually LISTENED to her. I think her optimism and immediate connection to you are going to help her so much in having a successful outcome.
She is doing the EFT and loves that you didn't force breathing exercises on her – she never has done "at home exercises" from therapists and she is totally doing this one. WOW! Thanks so much!
R.C.
I'm feeling more aligned, peaceful, and happier than I've been in months. After every session I feel stronger, have better boundaries, and am able to communicate in effective ways. I have more clarity and compassion while cultivating self-respect and self-love.
We do virtual sessions via Zoom and they are extremely powerful. I love being able to process our work together in the comfort of my own home.
N.P.
I've had multiple virtual hypnosis sessions with Deborah and they have been potent and powerful. I easily relaxed into them.
As well, I have had separate Reiki / Tao Hands sessions and I felt shifts in my body and energy after the sessions. Deborah is very attentive and calming, and gives so much helpful information as well as different flower essences to work with. The most recent distance hypnosis session I had was very deep and even nicer because I could rest on my bed after the session!
Yaz Q.
Whether you're looking for one-on-one personalized support, or soul-inspired events and recordings around popular topics, Distance Reiki, Tao Healing Hands, online Hypnosis, and Bach flower essences intersect in many ways, and each offers a unique entry point.
Remote Reiki offers a wonderful way to connect and restore your spirit through energy healing. Tao Hands starts at the powerful level of the soul. Online Hypnosis is particularly effective with issues involving the mind, such as changing negative behaviors, emotions, and habits. Kuan Yin Quantum Healing enables you to receive healing in the quantum field. Bach Flower Essences work remarkably well with balancing emotions.
Some people are drawn to one, while others love to combine them. (The virtual session format lends itself to more easily combining them.) If you're unsure, try a combination session. Soul Healing Events and Recordings allow you to experience a taste of everything, and offer a resource for ongoing support and/or to prolong the effects of one-on-one sessions. Deborah understands that everyone's needs are unique, and makes personalized recommendations that will be the most effective for you. Read on for more information about the benefits of each.
Ready to find your true health balance?
Session rates vary according to duration. See the full list of options on the Rates page. Gift certificates are also available.
View Rates
Gift Certificates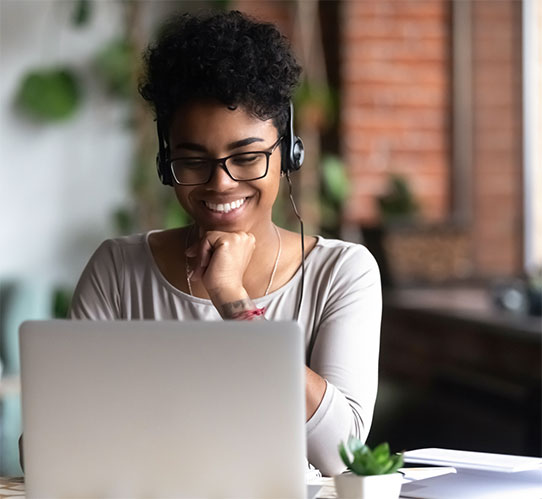 Frequently Asked Questions


Questions? Find the answers you're looking for.
Browse FAQ's regarding virtual sessions, potential benefits, and rates.
Read FAQs