Distance Reiki
Distance Reiki (also known as Virtual Reiki or Absentee Reiki) is a technique that allows the practitioner to offer a Reiki session without the client being in the same room or geographic location. In other words, the practitioner is able to transmit Reiki (otherwise known as spiritual energy, qi or prana) beyond physical touch. Distance Reiki is a technique that originates in the 1920s with the creation of the system of Reiki by Master Usui.
When Is Distance Reiki Appropriate?
Deborah serves clients from all over the world, and has offered Distance Reiki sessions since she created her healing practice in 2008. Virtual Reiki sessions are ideal in terms of flexibility, allowing you to experience a session in the comfort of your own home or office. Here is a list of ways virtual sessions can be more potent than in-person.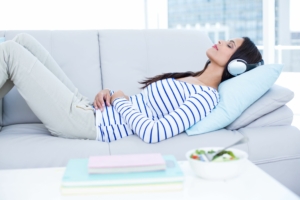 How Does the Distance Reiki Session Work and What Should I Expect?
You can schedule a Distance Reiki session online. Setting aside a specific time for the treatment enables you to be in a more receptive state (such as lying down or meditating during the session).
Clients often notice physical sensations during the Distance Reiki session, just as they might when receiving a session in person. These might include warmth, tingling, or a sense of peace and relaxation. You might also notice the mind calming down or the alleviation of physical symptoms. Sometimes people feel quite alert and aware during the session, while others drift off. Either way is best.
Potential benefits are the same as an in-person session and include:
Helps you ground and center yourself, similar to the benefits of meditation
Eases anxiety and depression
Improves sleep
Balances mood and your emotions
Enhances your body's ability to heal itself
Relieves pain and physical discomfort
Here's what clients are saying about Distance Reiki sessions:
I received a distance Reiki session from Deborah and I immediately felt more energized, grounded, and  positive. She has a very peaceful and spiritual presence which transmits you warmth and wellness. If you want to address some aspects of your life that are not right, I highly recommend you to try a virtual Reiki session with her." — Leanne F.
I really like the Distance Reiki. I was surprised that I felt all the sensations that I did with an in-person session. They were even amplified! Feeling more calm and at peace. Thanks again. I'm excited for our session Friday! " — Jan T.
I so needed this session especially at this time with so much going on around us collectively, as well during Covid, and I am so grateful! I have been going to Deborah in person for a while now and had my first virtual session this week. I didn't know what to expect, and thought it wouldn't be the same online, but it was, and in some ways had some extra benefits! After the incredible session, since I was already comfortably at home for once I didn't have to go back to the office, and I could rest and absorb the healing that took place. I can't say enough about Deborah, she is so gifted, and through all her methods of healing so much has been uncovered, shed, and rebalanced for me. I am so looking forward to my next appointment–online of course!" — E. Z.
I love the virtual Reiki, Deborah!! I feel lighter and more open for sure. Lying down and trying to take it all in while you were doing it was a great idea." — R. F.
I've had reiki done with Deborah virtually, and it's the best experience. I highly recommend her! And for the non-believers: the virtual reiki does work–and I live in Europe!" — Stephanie K.

What Should I Do To Prepare For My Session?
At the beginning of the session you'll have a brief consultation with Deborah about what you want the session to support and to go over the Intake Form if it's your first session. Sometimes she'll offer recommendations or show you self-healing techniques you can use between sessions to prolong the effects of the work you do together.
After the verbal consultation, find a comfortable place to sit or lie down. It's not necessary for Deborah to see you, so you can turn your camera off or do the session by phone, just let her know.
Deborah directs the Reiki energy to places on the body similar to an in-person treatment. If you like, she can verbally guide you through a progressive relaxation to give your mind something to focus on. Many clients prefer this verbal support, while others prefer to relax quietly in silence during the session. Make sure you have head phones handy if needed.
While it's not necessary for the treatment, if you like you can create a healing space for yourself by:
Meditating or offering a prayer beforehand
Setting your intention to heal yourself
Lighting a candle
Playing relaxing music
Journaling about what you want from the session before, or about what you notice after
At the end of the session, take a few minutes (longer if you like) to integrate everything from the session, taking a few deep breaths and sitting up slowly. (Bonus: take a nap if you can, we process so much when we sleep so this can be quite powerful.) Listen to your body and rest and move accordingly.
Mini-Virtual Reiki 15-Minute Session
In advance of the mini 15-minute session, you can email Deborah a photo (deborah[at]centertruehealth.com), and a few details about yourself if you haven't worked with her previously: name, age, location, and an intention of what you want the session to support. For example, you can request help with a challenge, goal, or physical issue. She shares with you by email what she experiences during the session and follows up by email.
Please Note for the 15-Minute Mini Session: Deborah emails you when she starts and finishes the session. (If you want to include a verbal consultation, book the 30 or 60-minute Virtual Reiki session option to allow time for this.)
Does Virtual Reiki work?
While we often forget this, we are all interconnected. In this way, you can receive healing regardless of time and geography. You can think about this interconnectedness at the beginning of the treatment. This is very helpful for the linear, analytical mind, which sees everything as separate, in a way similar to the oneness state achieved through meditation.
Where Can I Find More Information About Distance Reiki?
Check out these blog posts:

The way Reiki works complements the way Hypnosis, Tao Hands, and Flower Essences work.
You can combine Distance Reiki with Tao Hands or a Virtual hypnosis session if you like. Deborah often intuitively combines her sessions and gives you the option when you book.
Reiki has no contraindications and will not interfere with medical treatments.