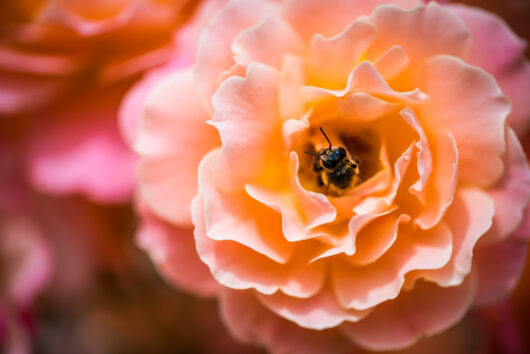 What is soul healing and what are the benefits? Learn why the soul is so important for healing any issue and how to heal your soul. Here's what you'll discover:
What is Soul Healing?
Your soul is the essence and highest aspect of you. Some people also refer to the soul as your spirit. When you receive healing at the level of the soul, this spiritual healing can help clear blockages in your soul, heart, mind, and body in a powerful way.
Spiritual teacher Dr. and Master Zhi Gang Sha says "the soul is the boss", so if you "heal the soul first, then the mind and body will follow." 
This is why soul healing can be so effective and can be applied to any aspect of your life. It addresses soul blockages that can negatively impact your thoughts, beliefs, and mindsets and associated decision-making, actions, and behaviors related to your relationships, career, finances, and health—every aspect of your life. By healing the soul, you are then able to align your soul, heart, mind, and body to move forward in a positive way.
Soul healing is when the area of the request for healing (a physical or mental/emotional condition, a relationship, or career issue, for example) receives positive, harmonious information and energy to replace negative, disordered and disconnected information and energy.
Does Soul Healing Relate to Past Lives, or Reincarnation?
Many spiritual traditions believe in reincarnation, where the soul continues beyond death and comes back again and again into the physical realm. These numerous lifetimes offer the soul growth opportunities to transform negative patterns through different life experiences and challenges. Past Life Regression is a Hypnosis technique used to explore these patterns and lifetimes, and soul healing can be a powerful way to resolve these recurring patterns and positively affect your present life. It is not necessary to believe in reincarnation to receive soul healing.
How does Soul Healing work?
Soul healing offers the highest level of frequency and vibration, and is flexible in its uses and applications. Soul healing helps you expand beyond the limits of personality and ego to access and heal blockages at the soul level. This trickle-down effect positively influences your heart, as well as your mind and body.
Soul healing doesn't involve physical touch and can be performed in person or virtually. Similar to Distance Reiki, because we are all interconnected, virtual healing transcends time and physical location, similar to the oneness state achieved through meditation.
Soul healing is spiritual healing and has no contraindications and will not interfere with medical treatments.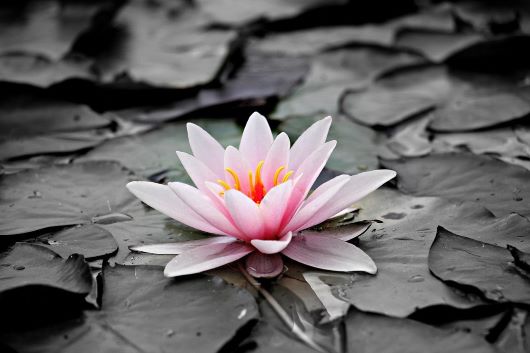 What are the Benefits of Soul Healing?
Because this healing works at the level of your soul, in this way, it can offer transformation for any aspect of your life including:
Relationships (romantic, family, friends, colleagues, etc.)
Career & Finding Life Purpose
Health (physical, mental, and emotional)
Confidence & self-love
Finances
Spiritual path
Many people say they want to find and live their life purpose—this is another way of saying that you want to be in alignment with your soul, and soul healing offers a powerful tool to help with this.
How to Heal Your Soul
Tao Hands (or Source Light Hands) is a powerful type of soul healing to heal and transform your soul, heart, mind, and body. Tao Hands carry Source frequency and vibration, so the "Tao" in Tao Hands refers to Source and is not a part of Taoism.
You can receive a Tao Hands session, or learn to practice and use it for self- healing, as well as to help your loved ones (including your animal companions).
Kuan Yin Quantum Healing is another deeply signficant type of soul healing. Kuan Yin, the Goddess of Compassion, brings her highly coherent, connected, and positive vibrational field to offer spiritual healing.
What is the Role of Your Heart in Soul Healing?
Your heart is the receiver of your soul's wisdom. The more open and clear your heart is, the more it can receive. Your mind processes the information the heart receives, and then your energy (or qi) allows you to take action.
For example, when you experience the emotional balance of an open heart, you often experience more clarity and intuitive guidance, which can then manifest in physical changes in your world and in your body through the decisions you make and actions you take.
For this reason, soul healing often focuses on heart healing—transforming the heart so that it can access more of your own soul's wisdom. This is key wisdom on how to heal spiritually. Here's more on how you can release stress and strengthen the heart.
How is Soul Healing Different than Energy Healing (such as Reiki)?
Again, according to Dr. & Master Sha, the creator of Tao Hands & Kuan Yin Quantum Healing, "the soul is the boss." The soul leads the heart, the heart leads the mind, the mind is in charge of your energy (or Ki in Japanese, or Qi in Chinese). In this way, Soul Healing offers a higher and more expansive level of healing than energy healing such as Reiki.
Tao Hands and Kuan Yin Quantum Healing are powerful complements to Reiki and Hypnosis, and I often combine them in my sessions with clients. Tao Hands, Kuan Yin Quantum Healing, and Reiki are each wonderfully flexible in their applications and uses, and combine well with many healing modalities.
Why Would I Want to Receive Soul Healing Sessions?
If you find energy healing sessions, such as Reiki or other modalities, helpful but don't resolve the issue, soul healing is worth exploring. It is not necessary to believe in soul healing, but being open and receptive is useful.
This type of work is more expansive than energy healing, by connecting to your own heart's wisdom to connect to your soul, you have the potential to release negative mind blockages and negative messages carried in the body for deeper healing.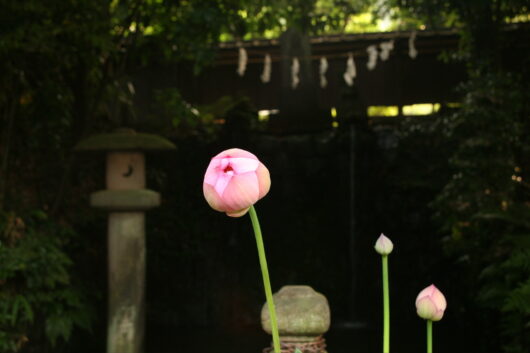 What Should I Expect For My Soul Healing Session?
Because everyone changes differently, people have different experiences of soul healing (just like with Reiki and Hypnosis). You might notice sensations such as warmth or tingling, or notice the mind getting a little quieter or more peaceful. Sometimes physical symptoms intensify first as they clear, or you might notice relief right away.
You may feel less physical sensation than in an energy healing session such as Reiki, because soul healing is at a higher frequency and vibration and is more subtle. (An analogy would be the way animals can hear frequencies that are higher than what we as humans can hear.) Often people notice a profound feeling of peace and a quality of deep stillness. Every session is different because we are always changing.
The Best Flower Essences for Healing the Soul
Flower essences are a vibrational healing system to bring the soul, heart, mind, and body into alignment. In this way, they offer soul healing, though these are the specific flower essences I recommend. Flower essences are different than essential oils or herbs, and don't have any contraindications. Traditionally, they are taken by mouth, and this flower-infused water doesn't have a smell or taste.
Here's more information on what flower essences are, the potential benefits, how they work, and how to use them.
Some of my favorite flower essences for the soul include:
Star of Bethlehem: for sadness and depression (Star of Bethlehem is one of the five flowers included in Rescue Remedy, so you could use this instead)
Holly: for anger, frustration, jealousy
Wild Oat: for aligning with your soul's purpose
Soul Support by Alaskan Essences: for resiliency and to restore balance on all levels
Where Can I Find More Information About Soul Healing?
How Do I Become a Soul Healing Practitioner?
Here's an interview with soul healing teacher Hui-Ling Lin about Tao Hands Training–how it can be a powerful tool for self-healing, a way to support friends and family, and/or something you can integrate into any kind of professional healing arts wellness practice.
You can sign up to attend an upcoming online Tao Hands Training. [affiliate link]
We all have blockages, or negative information, in our soul, heart, mind, and body, and offering healing at the soul level, by receiving a Tao Hands session, or learning to become a Tao Hands practitioner to heal yourself and loved ones, can be a powerful way to transform and release these blocks to restore and heal any aspect of life.
Want to experience soul healing for yourself?
Check out my upcoming virtual Soul Healing Events or use Soul Healing Recordings to help with a wide range of themes and common issues.
I also work with clients all over the world using an intuitive combination of Tao Hands, Kuan Yin Quantum Healing, Distance Reiki, Virtual Hypnosis, and flower essences.  Book a session for general wellness and stress relief, or if you could use support with a particular challenge. I look forward to supporting you!