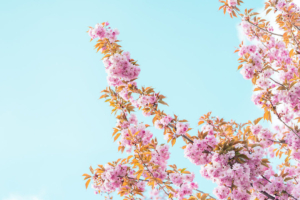 Reiki Master Lineage
I sometimes get asked about my Reiki Master lineage.
Lineage is an Eastern tradition found in practices such as yoga and Buddhism.  It refers to the line of transmission of teachings from teacher to student. In the system of Reiki, it means how the Reiki system is taught by the teacher to their students.
I'm so grateful to my teachers Margaret Ann Case and Frans Stiene. They taught me so much and helped me change my life in too many positive ways to count!
Here's my Reiki lineage in 2 traditions:
Usui Reiki Ryoho (Japanese Lineage)
Usui Mikao
Kanichi Tak Etom I
Koyama Kimiko
Doi Hiro Shi
Frans Stiene
Western Reiki Master Lineage
Mikao Usui
Dr. Chujiro Hayashi
Hawayo Takata
Iris Ishikuro
Arthur Robertson
Samuel Strauss
Margaret Ann Case
You can find out more about Reiki here and book a distance healing session no matter where you live in the world.