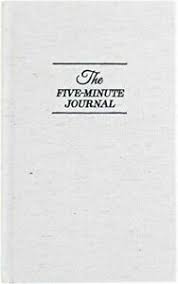 5-Minute Journal
Using the principles of positive psychology, this journal helps you cultivate gratitude, promote inner growth and self reflection, and overcome negative thought patterns in 5 minutes a day—sounds like one of the top gifts for stress relief, right? I've been using it every day for over a year and noticed a huge difference in my mindset.
Here's more about my personal experience using it.
Journal Your Life
Susannah Conway offers a range of beautiful e-courses to help you connect to your intuition. (I've taken all of them, I think.) This course offers guided inner reflection, which can be especially helpful at the end of the year and start of a new one. Her free Love Letters (her e-newsletter) are wonderful, too!
Poobah
This is a great game to bring families together. Research shows that family conversations are good for the spirit, brain and health. Developed by one of my lovely clients!