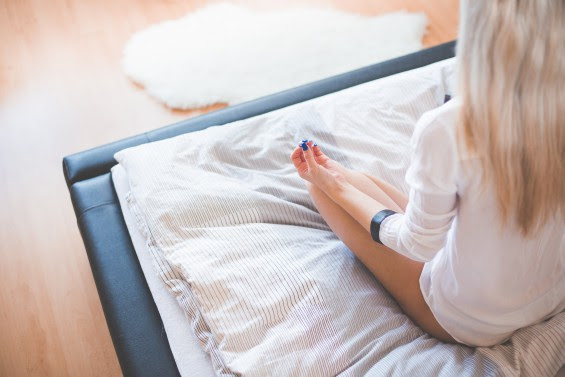 What's the Difference?
I sometimes get asked this question, and I think it's a good one: What's the difference between Hypnosis and meditation?
While there are many different kinds of meditation, usually the goal is to achieve a state of mindfulness or awareness with no preconceived goal. It's more of a passive attentiveness: noticing what arises and letting it go.  (Sometimes easier said then done!)
All we are is changing. –John Overdurf
With Hypnosis, it's more strategic. You're intentionally focusing on a specific outcome or goal (e.g reducing anxiety, alleviating pain, increasing confidence, quitting smoking, etc.). Specific changes in how you're feeling are actively pursued and explored so you can make positive changes in certain behaviors or ways of thinking. Basically, you're more in control, and as the brilliant Hypnosis coach/teacher John Overdurf points out: it's all about changing.
In other words, with meditation you're focused on clearing your mind, with Hypnosis you're purposely using suggestions to redirect your attention to predetermined positive outcomes.
You can learn more about Hypnosis and what kinds of things it can help with here.
Combining Hypnosis & Meditation: Double Your Relaxation
Hypnosis and meditation also share a few similarities: they both require focused attention, promote a state of relaxation, and can be deeply beneficial.
I like to use them both for different things. Or even combine them.
So many clients tell me how difficult it is for them to meditate. They often compare a Reiki session to someone helping them meditate. Others find Hypnosis to be a good way to quiet their thoughts, an entry point to starting a meditation practice.
In fact, this past week I taught a client the Stop the World Self-Hypnosis technique. It's one of my favorites, and he seemed to really like it as well. In fact, he was eager to combine it with his meditation practice, because it's such a quick and dramatic way to drop into a deep state of relaxation (sometimes it takes much longer to achieve this state by meditation alone–after all, we're not all Zen monks, right?)
So Hypnosis and meditation can overlap in interesting ways.
Try This
At your next session, ask me to teach you the Stop the World Self-Hypnosis technique. It literally only takes a minute, and I always love seeing what a deep, peaceful place it can take you.
Need additional support?
I work with clients all over the world using Distance Reiki, Tao Hands, Virtual Hypnosis, and flower essences.  Book a session or join an upcoming Soul Healing Event or download a Soul Healing Recording around popular themes (and they both include a combination of Hypnosis and Guided Meditation).