Upcoming Reiki Classes (including the once-a-year Advanced Reiki III)
Posted on January 12, 2015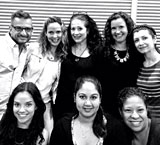 It seems I'm not the only one who thinks the new year is a great time to learn Reiki. I'm excited by the interest I've been hearing from many of you, asking about upcoming Reiki I, II, & III classes.
The next beginner Reiki I class starts on Tuesday, February 3rd. (There are a few spots left.)
Reiki II starts on Tuesday, March 17th. Here's what you'll discover as you take your practice to the next level.
Reiki III starts on Tuesday, March 10th. This advanced training takes place over 4 months and is limited to 6 students. (It's offered once a year, and there are payment plans available.)
You can book here if you're ready to learn a powerful, yet easy way to take care of yourself, your loved ones, and/or for professional practice.
And let me know if you have any questions about any of the classes.