Tao Hands Soul Healing
What are Tao Hands?
Tao Hands are Source Light Hands, invisible to the naked eye but visible to the third eye (spiritual eye). Tao Hands carry Source soul, energy and matter. The "Tao" in Tao Hands means Source, and is not a part of Taoism.
How do Tao Hands work?
Tao Hands bring the high vibration and frequency of Tao (or Source) to help the recipient release blockages and transform their soul, heart, mind, and body.
Tao Hands practitioners are given a unique spiritual transmission enabling them to offer Tao Hands blessings, similar to the attunement ceremony to become a Reiki practitioner.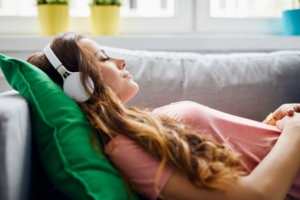 How do Tao Hands differ from Reiki?
Tao Hands are a form of soul healing; Reiki is energy healing. Tao Hands offer a higher level of frequency and vibrational healing and is more flexible in its applications. It does not involve physical touch and can be done in person or virtually. Tao Hands are a powerful complement to Reiki and hypnosis, and Deborah often combines them.
Here's what clients are saying about Tao Hands soul healing:
When the Tao Hands virtual session started I felt a great deal of energy. Then it slowed down. And my knee started hurting. A few minutes later my knee felt really good. The concentration of energy was in my upper body, my solar plexus, and my heart. It was like a dose of vitamins. Overall I definitely felt strong energy and a feeling of hope." — Indira W.
Thank you again for the amazing Tao Hands and Distance Reiki session the other day. I had no idea how it would work virtually, I just knew I needed it! I had a great shift and from there I have been able to continue to access the portal for more information about what was holding me back and ways to break through." — C. J.
I've enjoyed both the Tao Hands and virtual hypnosis sessions so much. Your sessions help me remember important things from the past that I forgot, and have a nurturing, comforting quality. I feel cherished and cared for by your soft energy and grounding presence. Thank you. " — M. R.
What are the potential benefits of Tao Hands?
"Heal the soul first; then healing of the mind and body will follow." –Dr. and Master Zhi Gang Sha
Tao Hands offers soul healing which can be applied to every aspect of life including: health issues, relationships, finances/business, spiritual journey, and more.
You can receive a Tao Hands session, or take a class to learn to use Tao Hands on yourself and for loved ones (many people like to do both!) Deborah hosts Tao Hands trainings, as well as monthly Love & Light Healing Events, taught by Hui-Ling Lin.
The way Tao Hands works complements the way Reiki, Hypnosis, and Flower Essences work. Deborah offers virtual Tao Hands sessions, as well as Distance Reiki and Virtual Hypnosis sessions.

Tao Hands has no contraindications and will not interfere with medical treatments.