Posts Tagged 'true health'
Posted on December 18, 2015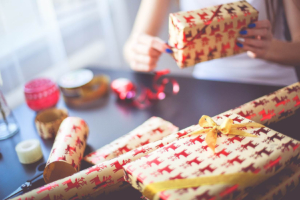 Gift Ideas for Health and Wellness
Here are some of my favorite gift ideas for health and wellness for the holidays–this list includes things I'm getting for my family and friends so hopefully they won't read this!
1. A gift certificate: Give the gift of balance and relaxation with a Reiki, Reflexology, and/or Hypnosis gift certificate.
2. Books: My top picks for books to help you or a loved one find true health and balance. Want more recommendations? Here's an earlier post with 3 more books.
3. 2016 Create Your Shining Year workbook & calendar: These are filled with dozens of pages of powerful worksheets & a printable calendar (I like the e-book version) to help create an inspired and shining new year.
4. Hypnosis Recordings: Here's an extended list of hypnosis downloads for a range of issues. While not as personalized as an in-person hypnosis session, I like their recordings a lot, and bought one for my Dad to help improve his golf game. Talk about a unique gift idea! 🙂
5. The 5-Minute Journal: Feeling grateful once a day has been proven to raise your happiness set point, lower stress and boost immune function. It's an easy way to let go of negative thinking in under 5 minutes, and has become one of my favorite ways to start the day. I'm buying this for my Mom and sis.
Happy holidays!
Posted on March 27, 2014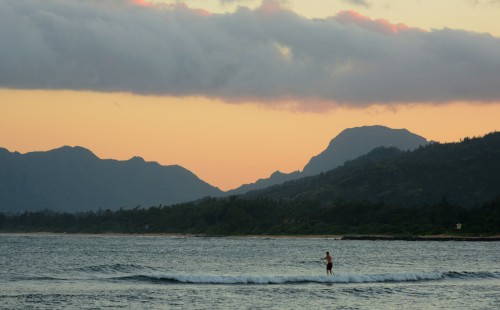 A few weeks ago, I tried paddle boarding for the first time.
At first I stood stiffly on the board with my legs locked. I figured if I stayed fixed and very still, I would be able to balance more easily.
I quickly realized that this required a lot of work and it wasn't actually helping me balance.
As I softened my body (and my mind), bent my knees slightly, found my center/core, and remembered to start breathing again, I was better able to navigate the gentle waves and find my balance much more easily.
I think taking care of your health is similar.
What is your definition of health? I used to think it was a fixed state–an absence of disease. But our bodies are always changing. In fact, scientists say 97% of every subatomic particle in your body will be completely different a year from now.
I've started thinking about health as a dynamic, ever-changing, interactive state.
Dynamic in the sense that true health might mean eating or not eating certain foods, doing certain kinds of exercise/movement, socializing or being alone, meditating or taking a nap or reading, working really hard or taking time off at different times depending on what you need in the moment.
It's easy to get caught up in "I SHOULD do such and such ALL the time to be healthy."
I named my business Center for True Health because to me, the best way to take care of your health is to find your center, connect to your intuition and figure out what you need in this moment. Just like I did on that paddle board.
My role is to guide you, helping you connect to your intuition using mine, finding ways to make changes and achieve health that is inspired from within. I want you to leave my office feeling empowered, able to take an active role in your health and doing what's best for you.
What works for your body, softens your mind, sustains your spirit?
Knowing that this will change from day to day, month to month, year to year. It's a great question to ask yourself to help you tune in and figure out what you need in this moment.