Posted on October 23, 2014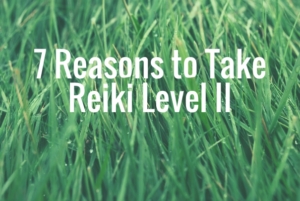 Been practicing Reiki, and ready to deepen your practice?
Read on to discover 7 reasons to take a Reiki II class.
1. Learn to give a full Reiki session: you'll give and receive a full Reiki table session. (This is usually a favorite.)
2. Discover the Absentee Reiki Healing Technique: this technique enables you to give Reiki to friends and family that live far away. Click here to learn more. 
3. Practice working with specific kinds of energy: you'll learn 3 symbols and mantras to help you develop sensitivity to different kinds of energy and be able to use the kind of energy you need in different situations.
4. Get back to your daily Reiki practice if you've moved away from it.
5. Develop a deeper connection to Master Usui's inner teachings: this will provide you with a stronger foundation in your personal Reiki practice (not to mention your life).
6. Strengthen your intuition: Learn to trust yourself more as you connect with your mind/body/spirit in expansive new ways.
7. Be Reiki: become more balanced and mindful in your every day life.
Here's more information about what you'll discover in a Reiki II class and to register. (Space is limited.)
Note to past students: want to reconnect with your practice and get some Reiki community love? Sign up to resit for 50% off.
You can book here if you're ready to deepen your experience with Reiki.
Questions? I'm here to help, just let me know.