Posted on November 9, 2017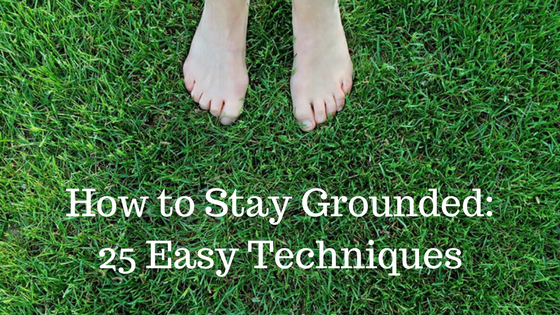 As someone who has always loved living in my head (reading, thinking, writing, analyzing, often overanalyzing!) being grounded is not something that comes naturally to me. To compound matters, I was not an outdoors type of person. My mom used to force me to go outside as a kid, because left to my own devices I would have preferred staying inside and reading for hours. (Thanks, Mom!)
Living in New York City, I see a lot of clients and Reiki students with anxiety, as well as people who have trouble quieting their mind, and empaths who feel overwhelmed by the energy and feelings of those around them. Being grounded can really help, so I put together this list of 25 easy techniques on how to stay grounded.
First, what does it mean to be grounded?
To be grounded is to be fully present in your body, to be connected to the earth, to the world around you, to your breath and the way it moves through your body, to be aware of your emotions and how you're feeling. Being grounded means you remember that you have a physical body.
By balancing the energy in your head with the energy in the rest of the body you can connect to your feet and how they touch the earth.
Here are 25 easy ways to help you stay grounded.
Body
     1. Pound the bottoms of your feet with your fists for a couple of minutes. We have 14,000 nerve endings on the bottoms of our feet, and this will help activate them and redistribute our energy into the feet and instead of the head.
     2. Pound the outside of the legs from the hips down to the feet with your fists (you can do this gently or more firmly). This will help energize and stimulate the Chinese meridians, or energy pathways located on the outside of the legs. Again it helps move the energy into the feet.
     3. Try reflexology. It's probably one of the most grounding kinds of bodywork because it's focused on the feet. Reflexology is based on the principle that a map of the body is represented on the feet. Applying pressure to specific points stimulates the nerve endings on the feet and balances the nervous system. (Anxiety is a sign that the nervous system is out of balance.)
Want DIY tips? Check out my Youtube channel with reflexology self help videos. Another option: get a wooden foot roller and use it for a minute or two each day.
     4. Take a bath with sea salt or Epsom salts. This is one of the most popular spiritual grounding techniques. While swimming in a lake or the ocean can really connect us to the earth, a bath can be an easier option (or try a foot bath if you don't have a bath tub).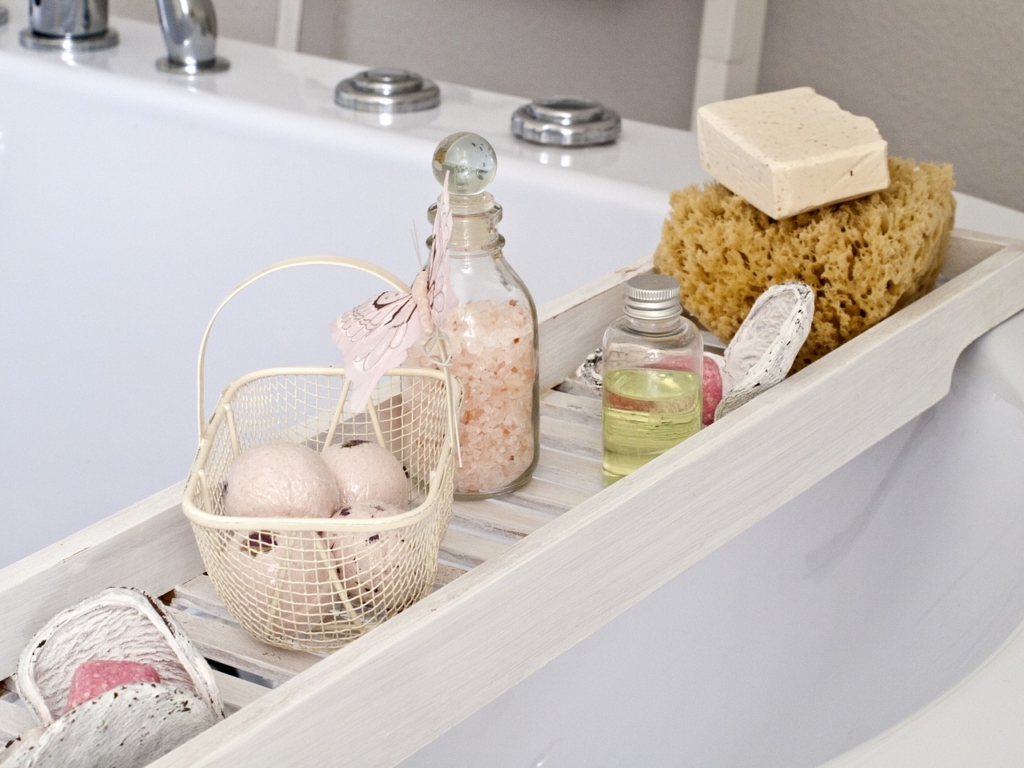 How can an empath protect themselves? This is an especially good tip if you have a tendency to feel too much and take on other people's energy and emotions.
     5. Use essential oils that are grounding such as cedarwood or pine (any essential oils from trees). I absolutely love Andrea's Alchemy grounding cedar oil roll-on blend.
     6. Try Donna Eden's Daily 5-Minute Energy Routine for a week and notice how your body feels. This routine is another helpful tip for empaths to protect themselves.
     7. Work out: any form of exercise gets you into your body and out of your head: kick boxing, yoga, running, walking. Do the kind of exercise you enjoy and you'll be more likely to do it regularly.
     8. Experience sensory deprivation: sometimes referred to as an isolation or flotation tank, the tank is filled with 1,000 pounds of Epsom salts, with water at skin temperature, and devoid of sound and light. The mind is free from distraction and the body is free from gravity. I tried it at Lift Floats.
     9. Try Frans Stiene's grounding exercises. Known as the Reiki teacher's teacher, and someone who flies around the world constantly to teach, Frans knows the importance of being grounded. Try both of his spiritually grounding techniques and compare.
     10. Buy a weighted blanket. The heaviness is restorative and calming for the nervous system. I sleep more deeply and wake feeling refreshed. Talk about literally grounding you to the earth!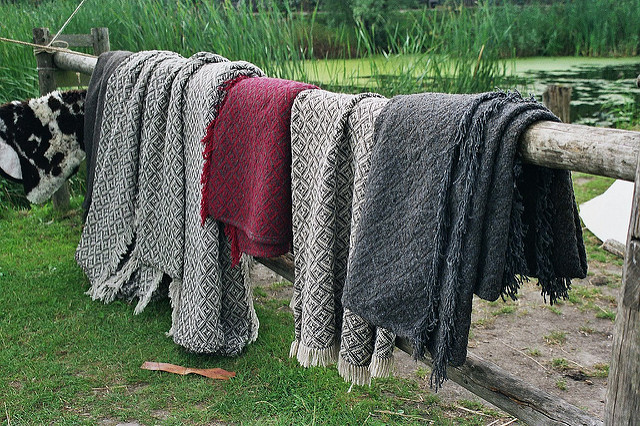 Mind
     11. Go on a news fast for a couple days, or even a week. This can serve as a reset, helping you evaluate the frequency of news you intake and how it affects your mindset and body. Hint: the mind might love the chatter and 24/7 news cycle, but the body definitely doesn't.
     12. Leave your smart phone at home for a day. (I know! Can you even imagine?) I have one client who was sleeping with her phone under her pillow and checking news alerts on her phone first thing when she woke up, as well as endlessly throughout the day.
Those news alerts can trigger a very strong fight or flight response in the nervous system. So often the full news story takes time to become available, and there's usually nothing we can do in the moment (except feel anxious and worried which doesn't help anyone).
     13. Meditate. Meditate. Meditate. This is a calming way to train the brain (Hypnosis is another). If you don't have a practice in place, try the free Insight Timer app. It has lots of guided meditations for a range of issues, which are often easier to stick with if you're just starting out.
     14. Learn Reiki. Reiki is a simple way to connect to your intuition and center your mind and body. In my Reiki classes, I teach additional spiritual grounding techniques such as the purifying breath and dry bathing to help you center your energy and feel grounded. Again, this is another tool for empaths to protect themselves. (Learning Reiki years ago is what finally helped me meditate regularly after years of unsuccessfully trying other methods.)
     15. Ask yourself "what's the next smallest step I need to take?" This trains your brain to stay on track and to be as close to the present moment as possible, rather than running 20 steps ahead and getting overwhelmed. I learned this from top hypnosis trainer John Overdurf. Changed my life.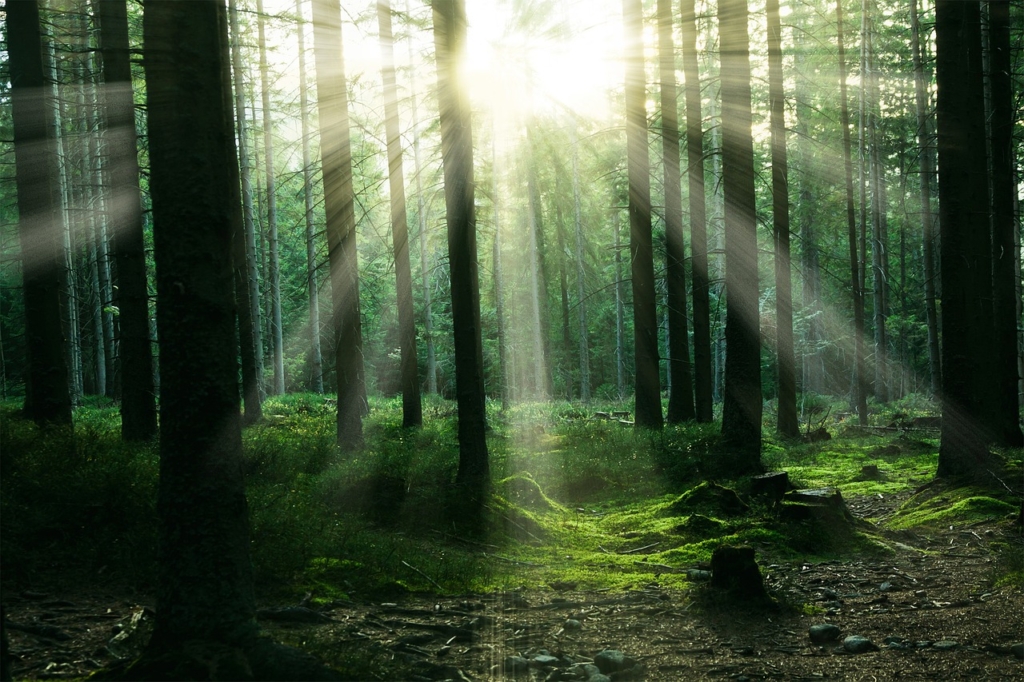 Nature
     16. Walk barefoot on the earth—rock, dirt, grass, sand…. For thousands of years our ancestors did this as a matter of course. The fact that this isn't an easy thing to do living in a big city like New York tells us something about our literal and metaphorical connection to the earth.
     17. Try forest bathing. Spend time in nature and see how it changes your energy: walk by the river, spend time in a park, go for a hike, etc. In Japan, they call it forest bathing—immersing yourself in the forest for relaxation—doesn't that sound beautiful? The Washington Post identified it as the latest stress-reducing trend in the U.S.
     18. Get fresh flowers or plants for your home, as well as rocks or sea shells, especially if you live in a high-rise building because you're farther away from the earth. Think about it, our ancestors didn't live in the air.
     19. Get crystals that are good for grounding—some of my favorites include selenite, shungite, and black tourmaline, but experiment and follow your intuition on what feels grounding to you. Energymuse.com has two good articles on crystals for grounding.
     20. Lay in the grass and imagine any negative emotions or physical imbalances sinking into the earth and being recycled. (You can do this in the winter but it may be more enjoyable on a nice summer day.)
     21. Stand and lean against a tree and imagine your heart becoming calm and your feet connecting to its roots.
Food
     22. Eat grounding foods: root vegetables, cooked foods, hearty stews (as opposed to raw foods like salads). This doesn't mean don't eat salads, but you want to experiment and see what foods help you feel more grounded, and find a nice balance depending on the time of year and temperature, as well as what's going on in your life.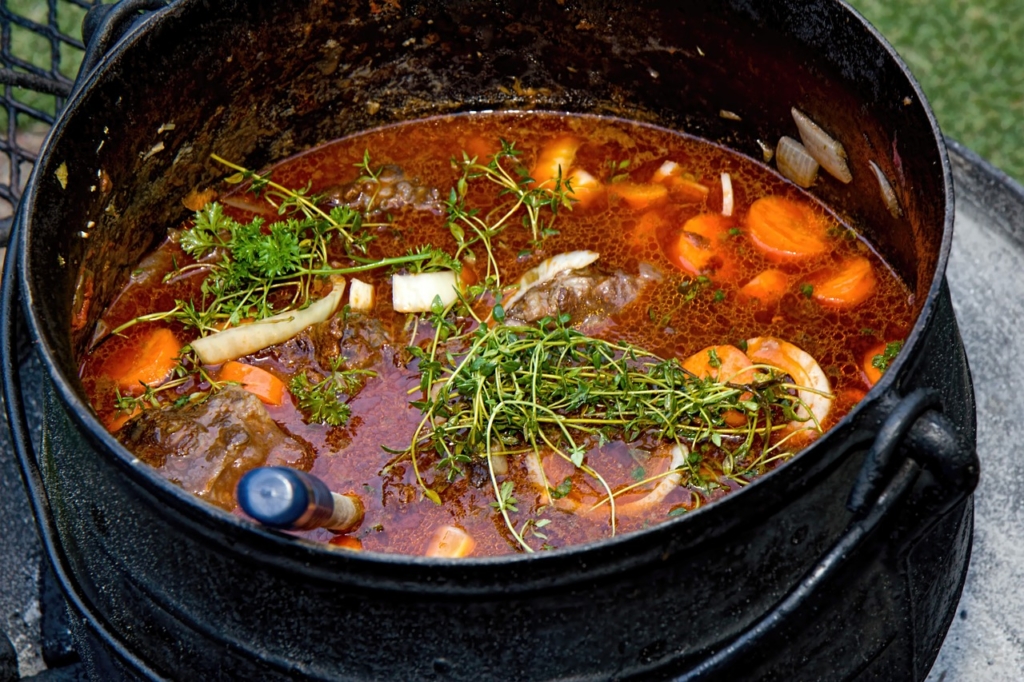 23. Drink more water than you normally do—the human body consists of 60-70% water and the body needs it for optimal function.
     24. Cook a healthy meal. Think about it, cooking your own food is different than eating out or getting food delivered. Cooking brings you into the present moment in a very practical way—forcing you to pay attention as you measure the ingredients, follow the details of the recipe, and keep track of timing to ensure your food doesn't burn, etc. You could take it a step further and reflect on where the food came from and all the people involved—from the farmer to the truck driver to the grocery store clerk—for this food to be here on your plate.
     25. Develop a daily routine of things that personally help you feel grounded. Experiment with the list above and add your own. Know that this is personalized to you and will change depending on time of year, weather, stress levels, and what's going on in your life, etc. Aim to do one or two of these practices and techniques on a daily basis.
Staying grounded can be one of the most important ways to connect with yourself: bringing the soul, mind, and body together. By acknowledging that you live on Mother Earth, honoring this connection and support not only to the Earth, but to your body that allows you to be here and to feel the full range of human experience is why we are here. Thank your feet for their efforts to do this every day for us.
Posted on March 9, 2014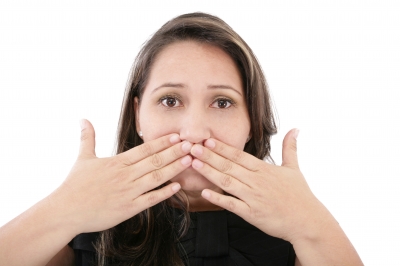 Experts say for most people the fear of speaking in public is stronger than the fear of dying.
A few years ago, I could relate to this wholeheartedly. Here's the situation. I received an award for a book of my poems, and as part of it, was required to participate in a poetry reading.
You think this would be an exciting, happy occasion, yet every time I even thought about the reading, I would have a feeling of deep dread in my stomach and I would literally want to throw up. Dramatic response, eh?
Maybe you can relate?
I see a lot of clients with a fear of public speaking–whether it's giving presentations at work, performing in front of a large audience, giving a wedding toast, or simply being articulate in a small group setting–this is a common issue. (And it can be quite intense for people: one client was almost hyperventilating in my office!)
How did I overcome this deep fear?
EFT (Emotional Freedom Technique): This is one of the most powerful techniques I teach.
EFT involves tapping on powerful acupressure points while repeating a phrase about what you want to clear or release. It's based on the premise that every emotional upset causes an imbalance in the body. EFT is able to quickly reduce the emotional charge, allowing the body to rebalance and promote healing.
I've talked about this in previous posts and it's still my #1 favorite way to make quick and easy changes.
So how did I use EFT? Every time I thought about the upcoming reading and felt that deep dread in the pit of my stomach I did a round or two of EFT/tapping. I tapped on everything I was worried about–fear of being judged, fear of failure, fear of not being good enough, fear of freezing up, fear of stumbling over my words.
Finally it was the night of the reading and it was my turn. I approached the podium, adjusted the microphone, and looked at the audience. Then the weirdest thing happened.
I realized I was savoring and enjoying the moment: I saw the well-known poet who had selected my work for the award, noticed some friends and family sitting in the back of the room, saw one of my favorite professors. I felt incredibly grateful for the opportunity, and was actually enjoying getting to read my poems and share my work.
It was bizarre–I had a thought that perhaps I wasn't in the right body, as this was such an unusual feeling for me!
Rather than racing through the reading, I read through my poems in an expressive and animated way. I felt like I was really able to give it my all, and that I did my best. In my wildest dreams, I never thought I would actually enjoy the reading.
And I've had clients share similar dramatic experiences:
I continued to use the EFT tapping and find it to be extremely helpful. I feel less anxious, more motivated and am sleeping much better. –Laura L.
I had a total of 4 sessions over two months which included EFT, hypnosis, and Reiki, and I feel I am in a much better place than I was when I first met with her. Even my friends have seen the difference. During the sessions, I was filled with emotion and Deborah made me feel safe and comfortable as I expressed everything that came up.
One of the things I really liked is that she showed me techniques, such as EFT, I could do on my own when I began to feel anxious or blocked. In-between our sessions I would continue to work through issues that came up from my past (childhood and break ups) and when I saw her I would tell her about my progress and we would then work on a deeper layer to get to the root of what was causing those particular issues. I would most definitely recommend trying it! –Karen B.
I've been using the EFT method and all in all I'm feeling much more relaxed about everything, which is great. There are still some anxious days, but fewer and further between! I'm actually amazed at how much better and more "accepting" I feel – I've made more progress in the 3 months since I've seen you than in all the time before that. So thank you very much for all your help! I'll definitely spread the word about the effectiveness of it! —Maggie V.
Now this is something you can do on your own (EFT is easy to learn), though sometimes people need extra support and come for hypnosis sessions. I show you EFT, we work though the things that trigger you, and you learn other self-hypnosis techniques to help you become a successful and eloquent public speaker.
And here's some FAQ's from clients about how to fine tune your tapping technique. Let me know how it goes!