Posts Tagged 'gifts ideas'
Posted on December 18, 2015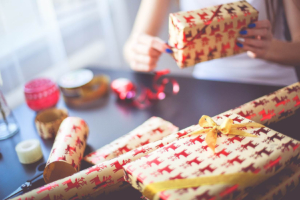 Gift Ideas for Health and Wellness
Here are some of my favorite gift ideas for health and wellness for the holidays–this list includes things I'm getting for my family and friends so hopefully they won't read this!
1. A gift certificate: Give the gift of balance and relaxation with a Reiki, Reflexology, and/or Hypnosis gift certificate.
2. Books: My top picks for books to help you or a loved one find true health and balance. Want more recommendations? Here's an earlier post with 3 more books.
3. 2016 Create Your Shining Year workbook & calendar: These are filled with dozens of pages of powerful worksheets & a printable calendar (I like the e-book version) to help create an inspired and shining new year.
4. Hypnosis Recordings: Here's an extended list of hypnosis downloads for a range of issues. While not as personalized as an in-person hypnosis session, I like their recordings a lot, and bought one for my Dad to help improve his golf game. Talk about a unique gift idea! 🙂
5. The 5-Minute Journal: Feeling grateful once a day has been proven to raise your happiness set point, lower stress and boost immune function. It's an easy way to let go of negative thinking in under 5 minutes, and has become one of my favorite ways to start the day. I'm buying this for my Mom and sis.
Happy holidays!