Posts Tagged 'congestion'
Posted on April 16, 2014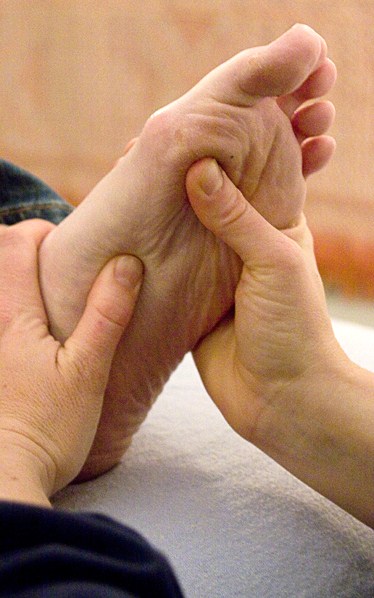 I recently did a reflexology segment for the Lisa Oz Show. She's a big fan of reflexology. The aim of her show is to empower others to live well. I can get on board with that wholeheartedly!
I talked with Lisa about things you can do at home to find balance and achieve wellness, including a 5-minute reflexology routine you can do to alleviate allergies and congestion, PMS and hot flashes, and stress.
I also recommended my favorite reflexology gadgets, and even a few easy reflexology techniques you can use with your kids. Here's a previous post on DIY reflexology gadgets in case you missed it.
Here's the clip: watch to find out the unusual reflexology gadget I keep in front of my kitchen sink (a favorite with visitors to my apartment), along with the #1 most powerful point in reflexology (it's a good one).
Posted on December 6, 2012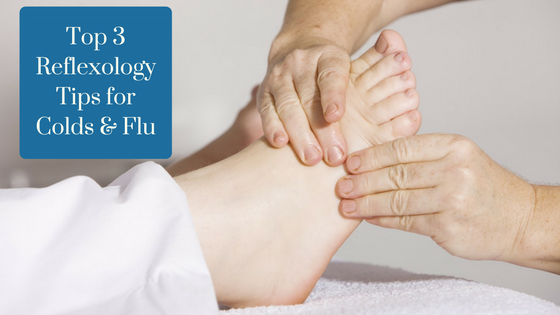 It's that time of year, and I'm sharing my top 3 reflexology tips to help you get over that cold/flu faster, boost your immune system, bring a fever down, and breathe easier.
As you may know, the reflexes are the same for the hands and feet. It's often easier to work on your own hands rather than your feet, especially if you have a cold. Below are 3 reflexology techniques you can do on your hands (you can also use these on your kids!):
1. Fever: Pituitary Gland Reflex
This is a great technique if you have a fever. The pituitary gland is often compared to the master conductor of the orchestra. Overseeing the entire endocrine system, it's a really important point to help the body balance itself.
–Find the middle of the whorl of your thumbprint. (this is the pituitary reflex)
–Take the side of the nail of the other thumb, and press it into the center of the whorl of the thumbprint and hold.
–Good metaphors to let you know you found the right spot: feels like a little metal ball under the skin, or feels like you stuck a needle in your thumb.
–Do both thumbs holding each for 45 seconds, 2 or 3 times a day, until fever subsides.
2. Chest/Lungs
This technique helps support your chest and lungs if you have a cough, and boosts your immune system in general.
–Take hold of the base of the fingers with the thumb and fingers of the opposite hand.
–Press from the base of the fingers down over the knuckles and all over the ball of the hand (this is the reflex for the lungs).
–Do both hands a few times a day, for 45 seconds.
3. Stuffy Nose/Head: Head & Sinuses Reflexes
This is wonderful for any kind of congestion (including allergies) and often helps immediately.
–The fingers are the reflexes for the head and sinuses.
–Press and rub from the base of each finger to the tip.
–If you're congested, your fingers might feel a little tight or puffy as you get to the tips.
–Do this on each finger on both hands a few times, 3-4 times a day, or whenever you notice the congestion.
Let me know if you have any questions, and book a session to boost your immune system or help you get over a cold/flu faster.