Rock-Solid Resilient: Get Comfortable with Uncertainty
The focus of this Group Soul Healing is to help you if you:
Worry or suffer from anxiety
Have a high level of stress in your life
Feel anxious about the future, or around big decisions or changes
Need to be in control
Are easily influenced by other people's feelings or opinions
Feel addicted to the news
Want an affordable self-care option you can listen to again and again
Potential Benefits to Look For & Notice:
Feel empowered with inner strength & courage
Have stamina to achieve your goals and surmount challenges
Be able to better adapt and handle stress
Be open to the creative wisdom of not knowing
Have inner confidence
Feel peaceful & calm
Be able to feel comfortable amidst uncertainty
Time Stamps for the Recording:
[Time Stamp: Mini-Movement Exercise Snack 6:25]
[Time Stamp: Intention Setting 9:22]
[Time Stamp: Lower Dan Tian Technique 11:33]
[Time Stamp: Deep Soul Healing 24:01]
Journal Prompts, Experiments, & Meditative Reflections:
Find a tree near where you live and work, one that you can notice and connect with regularly. Learn from it about being grounded and resilient. Imagine its roots, lean against the trunk, feel its shade, notice its flexibility in the wind, the way it changes at different times of the year….
Find a mountain: This is location dependent, but if you live near the mountains (or even a hill) go for a hike, stand at the top, feel the strength of it and the broader view it offers. Live in a flat land? Find a photo or video of a mountain and use your imagination to climb the summit.
Do Plank Pose for 30 days: There are some good apps to inspire and keep track.
Recipe for Resilience: This Fider Cider Handout is wonderful for boosting immunity and is easy to make.
25 Ways to Get Grounded: Pick 2-3 of these suggestions to create a weekly routine for resilience.
Go on a one-day or one-week news fast. Afterward, reevaluate your consumption and make any necessary changes to format/medium, amount, time of day, etc. You can do this with social media as well.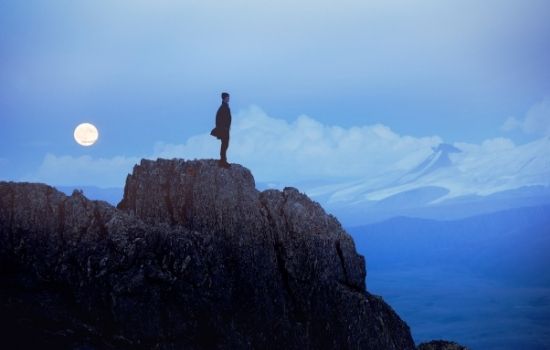 Self-Healing Technique:
Soul Mind Body Medicine: A Complete Soul Healing System for Optimum Health & Vitality
by Dr. Zhi Gang Sha
Flower Essences for Resilience:
Here are some specific flower essence suggestions to support you with our theme:
Aspen for vague anxieties, fear of the unknown
Cherry Plum for a peaceful mind when you fear losing control
Larch for confidence, especially with trying something new
Olive for physical exhaustion to replenish your energy
Walnut for protection from outside influences
Rescue Remedy for any emergency or major stress to be grounded and release fear
Here's an expanded FAQs on how to take flower essences, where to purchase, and more:
Info on Flower Essences
These are all options for integrating the Group Soul Healing. Pick 1 or 2, there's no right or wrong way. Have fun!