Reiki Level I
I am no longer offering Reiki training; please sign up to learn about future classes. Thank you!
Looking for a way to better handle stress and promote healing?
Reiki is easy to learn and practice, and a key component is daily self-treatment. Why is it so easy? You can practice Reiki self-treatment in bed, as you're falling asleep or waking up (basically anywhere and anytime).
Reiki I Class Details:
Reiki I in NYC
Dates: Tuesdays, TBA
Time:  6-9pm
Location:  135 West 29th Street, Suite 604A, NYC
Investment:  $350 (includes Reiki I manual)
You'll have this healing practice for the rest of your life and it can become a significant source of inner support.
I see Deborah for Reiki sessions, and she is also my Reiki teacher.  The results have been nothing short of mini-miracles.  Since I learned Reiki, I've quit smoking, gotten off medication, and become more passionate about my life in general. My advice: if you're struggling in any area of your life take a Reiki class or get a session, and be open to the possibility of shifting your life and watch for the transformation.  You'll thank me!" — Joe L., Murray Hill, NYC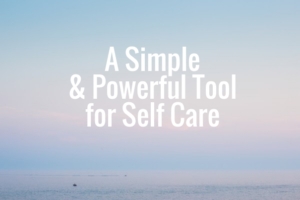 Frequently Asked Questions about the Reiki I Class:
What Should I Expect?
Reiki classes are personalized for each student's needs, and you'll be able to practice Reiki on yourself after just the first class.
When does the training take place?
Reiki I consists of 3 classes, which take place in the evening (6-9pm) over three weeks, giving you time to incorporate Reiki into your life and have ongoing support.
What will the Reiki I training cover?
Here's what you'll discover and experience:
Use Reiki to heal yourself and others
Learn Reiki self-treatment and a basic chair protocol to use with friends/family
Receive 4 attunements to strengthen your ability to transmit Reiki
Listen to guided-imagery meditations to help you sense energy and find a sacred space
Discover the  healing benefits of Reiki in various aspects of your life
Align yourself with the 5 Reiki precepts
Understand Reiki's origins and history
Can anyone learn Reiki?
The short answer is yes. Read more for the in-depth answer. And here's a comprehensive Beginner's Guide to Reiki Training.
Why should I take a Reiki I class in person (vs. online)?
The benefits of experiencing the energy of Reiki in person through hands-on practice, meditations, partnering, and receiving attunements with the teacher's supervision and support is so different from the disassociation of an online experience. (I'm a big fan of technology, but in this case it's just not the same as learning in person.) Here's more information on the pros and pitfalls of learning Reiki online.
What type of Reiki do you practice?
I was trained in Eastern and Western traditions of Reiki.  My teaching is a blend, with emphasis on the traditional Japanese teachings. I meditate and practice daily Reiki self care. You can read more about my Reiki teaching style, as well as my Reiki lineage.
Does this training offer certification?
There are optional certification requirements at the end of each course including: attending all classes, practicing self care, giving and receiving a certain number of sessions, and completing a short written assignment.  Students have one year from the date of the last class to complete these requirements, and once completed,  you will receive a beautiful certificate.
Can I become a professional Reiki practitioner after taking Reiki I?
Reiki I enables you to practice Reiki with friends and family (as well as on yourself!). Once you have completed Reiki I, I'll guide you through Reiki II and Reiki III to deepen your understanding and practice of Reiki. Reiki III is an advanced four-month training, which prepares you for professional practice. Read more about how to become a professional practitioner.
To learn Reiki as a way to invest in your health and well-being, sign up or contact Deborah with any questions.
Attendance Policy for Reiki I, II, & III Certification & Class Cancellation Policy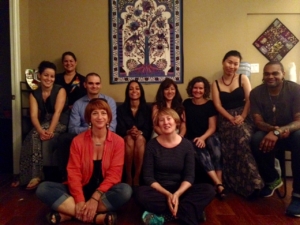 Here's what past students say about their experience in Reiki I:
I loved the Reiki 1 course, and I'm really looking forward to Reiki 2. We learned the self care protocol and the chair protocol for practicing on someone else. The small class size allowed for a lot of informative discussion and sharing of ideas and experiences, and I really enjoyed all the people I met. Interestingly, all of us seemed to be going through some transitions in our lives during our time with the course, and I was really amazed at how this work positively impacted so many aspects of my life.
Of course I immediately felt that my health benefited – breathing became so much easier and my yoga practice became deeper and more rewarding. I also feel like it allowed me the ability to communicate in a more articulate and clear manner – and definitely from an honest and inspired place – which has made me a better teacher in my work and partner in my relationship. I have also been having a much easier time making decisions and feeling good about my choices, and as a result some very wonderful and exciting new things are now happening in my life. I am continuing practicing Reiki on myself and my family (including my dog and cats) and we all love it. It has really brought a lot of peace into our home.
I highly recommend this course. I signed up for it just because the timing was right and I wanted to do something nice for myself – I had no idea the results would be so profound! –Annmaria M.
I can't believe it's only been a few days, but I'm learning a lot from my Reiki hands! So cool, really. I've been sleeping better than I have in a long time, which has been a relief. I want to thank you for teaching me Reiki. I've been perusing Reiki books and when they talk about finding the right teacher, I feel good knowing that I was lead to just the right person to initiate me in this practice. –Rose K.
I recently completed the Reiki I course with Deborah, and it was a great experience. Most importantly, I learned how to apply it to my everyday life. I now do Reiki self-care whenever I'm feeling anxious or stressed. As an actor, Reiki has helped quiet my nerves and put me in a creative space before performances. —Mike F.
Having no prior experience with Reiki, other than a basic understanding of what it was all about and an open mind, I have to say that I truly enjoyed and benefited from the Reiki I class and continue to use it on myself daily.  I recently left my previous career of 10+ years to attend massage therapy school and an LMT friend recommended Reiki as a great tool for self care.  I am so happy that I took this class as it is a great way to clear my mind and keep myself grounded and focused.  I find that there is great flexibility in practicing Reiki on yourself.  You can do it on its own or incorporate it into any other spiritual practice that you may have.  I recently added it to the end of my home yoga practice. Deborah is very kind, patient, and knowledgeable in her craft, while keeping a down-to-earth attitude. –Maria P.
The class was truly a splendid experience. Deborah is a great teacher: kind, attentive, thoughtful, and well spoken. The class was spread over a month, which I loved because when questions came up I knew that I'd be able to ask her at the next class. It also gave me time to become comfortable with using Reiki on myself, before working with friends/family. Deborah started each class with a lovely centering meditation and discussion. I felt very comfortable with her and my classmates–the group had a great vibe. I highly recommend! –Lauren M.
Want to read more first-hand accounts from past students?
Here's one student's perspective on her ego's surprising role in learning Reiki.
Here's how a busy mom of three uses Reiki to take care of herself.
And how learning Reiki Level 1 helped another student find her purpose.
Whether you have a private session or take classes with Deborah, Reiki is an empowering way to take care of yourself, enabling you to connect with your inner wisdom and find true health.