From the Lisa Oz Show: 5-Minute DIY Reflexology Routine
Posted on April 16, 2014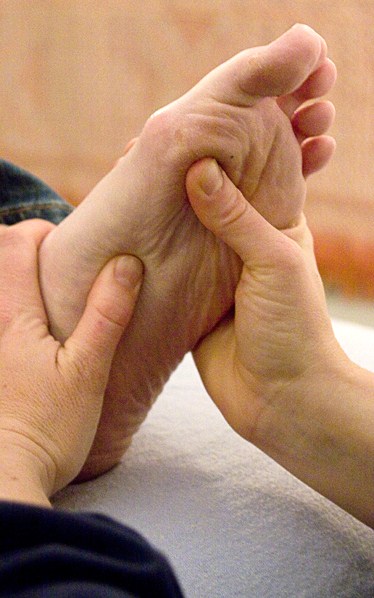 I recently did a reflexology segment for the Lisa Oz Show. She's a big fan of reflexology. The aim of her show is to empower others to live well. I can get on board with that wholeheartedly!
I talked with Lisa about things you can do at home to find balance and achieve wellness, including a 5-minute reflexology routine you can do to alleviate allergies and congestion, PMS and hot flashes, and stress.
I also recommended my favorite reflexology gadgets, and even a few easy reflexology techniques you can use with your kids. Here's a previous post on DIY reflexology gadgets in case you missed it.
Here's the clip: watch to find out the unusual reflexology gadget I keep in front of my kitchen sink (a favorite with visitors to my apartment), along with the #1 most powerful point in reflexology (it's a good one).