Finding Forgiveness: Starting with Yourself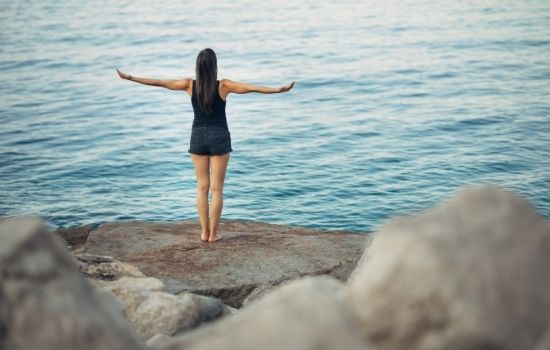 The focus of this Soul Healing Event is to help you if you:
Are a perfectionist or are too hard on yourself
Have self-esteem or self-love issues
Are plagued by your inner critic
Hold resentment toward your body
Find it hard to let past mistakes or regrets go
Have trouble trusting yourself
Hold on to grudges
Want an affordable self-care option you can listen to again and again
Potential Benefits to Look For & Notice:
Having more self-love
Being more compassionate with yourself & others
Release the past so you can step fully into the present
Having more confidence
Feeling peaceful & calm
Feeling lighter with a greater sense of freedom
Time Stamps for the Recording:
[Time Stamp: Mini-Movement Exercise Snack 7:52]
[Time Stamp: Intention Setting 10:30]
[Time Stamp: Forgiveness Practice  13:50]
[Time Stamp: Deep Soul Healing 19:27]
Bonus Soulwork
Journal Prompts, Experiments, & Meditative Reflections:
Shoulda, Woulda, Coulda: Notice how often you use the word "should"–"I should do this, or that." Pause, evaluate if you're being hard on yourself, and adjust as needed.
Interrupt: When the Inner Critic, self-judgment or any negative thought comes up interrupt and transform it immediately in the moment. This becomes a 2-second mindfulness meditation practice. Here are 2 ways to do this:
From author Gabby Bernstein: "I forgive myself for having this thought, please help me choose love instead." 
From Master Sha: Give yourself an order from your soul: "Transform negative message."
Self-Healing Technique:
Master Sha Forgiveness Practice
Ho'oponopono Technique  (this is another wonderful forgiveness practice from Hawaii)
Book Recommendation:
Greatest Forgiveness: Bring Joy and Peace to Your Life with the Power of Unconditional Forgiveness
Judgment Detox by Gabrielle Bernstein
Flower Essences for Forgiveness:
Here are some specific flower essence suggestions to support you with our theme:
Pine to heal self-blame, guilt, shame, perfectionism (this is uniquely suited to the theme!)
Honeysuckle to release the past and any regrets so you can move forward
Willow for resentment, feeling a victim or self-pity
Gentian for feeling negative after dealing with a set-back
Rescue Remedy for obsessive thoughts, sadness or grief, panic or intense anxiety, impatience with yourself
Here's an expanded FAQs on how to take flower essences, where to purchase, and more:
Info on Flower Essences
These are all options for integrating the Soul Healing. Pick 1 or 2, there's no right or wrong way. Have fun!