Business Starter Kit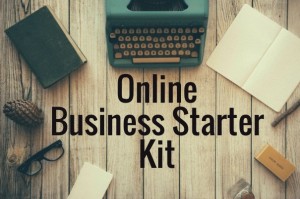 Welcome!
This free Business Starter Kit is the companion to my book, Building a Powerful Practice: Successful Strategies for Your Wellness Business
. (I encourage you to read the book if you haven't already, as this Starter Kit will make much more sense!)
The Business Starter Kit includes real-world templates you can use to manage your clients, build an electronic mailing list, and keep track of income and expenses.
Personalize these templates according to your specific needs:

Resources That I Use That You May Find Helpful:
Want to learn more? Here are some of the tools and resources I use.
Additional support and business and marketing training:

SCORE (Small Business Association)
Online booking for clients:  Acuity Scheduling
Practitioner insurance:  Alternative Balance
Website hosting:  Flywheel
Improve Your Relationship With Money: I highly recommend Sarah McCrum's book and transformative free and paid courses.
Hypnosis downloads: Uncommon Knowledge offers an extended list of hypnosis downloads for a range of issues. (I love these for confidence building, overcoming mental blocks, etc.)

Practitioners & Teachers Interviewed in
Building A Powerful Practice:
Frans Stiene, Reiki teacher and practitioner
International House of Reiki
Gary Strauss, Polarity teacher and practitioner
Life Energy Institute 
Maria Rodriguez, Astrology coach and spiritual counselor
917. 328.0282, selfhealing1 [at] gmail.com
Melissa Tiers, Hypnotist & Trainer
Center for Integrative Hypnosis
Joanna Crespo, Reiki teacher and practitioner
Reiki Rhapsody
Pamela Herrick, Thai massage therapist
Sarah & Shawn Carson, Hypnosis and NLP trainers and practitioners
The Intelligent Hypnotist
I may receive affiliate compensation from some of the resources mentioned on this website. I only promote products and resources I strongly believe in and personally find helpful.