Business Starter Kit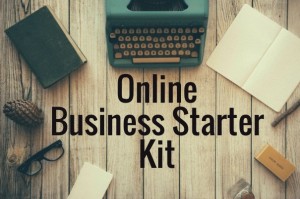 Welcome!
This free Business Starter Kit is the companion to my book, Building a Powerful Practice: Successful Strategies for Your Wellness Business
. (I encourage you to read the book if you haven't already, as this Starter Kit will make much more sense!)
The Business Starter Kit includes real-world templates you can use to manage your clients, build an electronic mailing list, and keep track of income and expenses.
Personalize these templates according to your specific needs:

Resources That I Use That You May Find Helpful:
Want to learn more? Here are some of the tools and resources I use.
Additional support and business and marketing training:

SCORE (Small Business Association)
Online booking for clients:  Acuity Scheduling
Practitioner insurance: Alternative Balance
Accounting software:  Quickbooks
Website hosting:  Dreamhost
Hypnosis downloads: Uncommon Knowledge offers an extended list of hypnosis downloads for a range of issues. (I love these for confidence building, overcoming mental blocks, etc.)

Practitioners & Teachers Interviewed in Building A Powerful Practice:

Sarah & Shawn Carson, Hypnosis and NLP trainers and practitioners
The International Center for Positive Change and Hypnosis
Joanna Crespo, Reiki teacher and practitioner
Reiki Rhapsody

Pamela Herrick, Thai massage therapist and coach
Maria Rodriguez, Astrology coach and spiritual counselor
917. 328.0282, selfhealing1 [at] gmail.com
Frans Stiene, Reiki teacher and practitioner
International House of Reiki
Gary Strauss, Polarity teacher and practitioner
Life Energy Institute 
Melissa Tiers, Hypnotist & Trainer
Center for Integrative Hypnosis
I may receive affiliate compensation from some of the resources mentioned on this website. I only promote products and resources I strongly believe in and personally find helpful.