3 Ways to Start Your New Year Off Right
Posted on January 3, 2013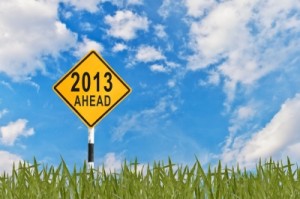 World Hypnosis Day
1. Try Hypnosis
January 4 is World Hypnosis Day (I know, who knew?!)For many of us, the beginning of the new year symbolizes the opportunity for a fresh start and new beginnings. It's the perfect time for making a commitment toward positive change and healing, and during January, I see a lot of clients wanting to make this commitment. Hypnosis is a great tool for fulfilling your New Year's resolutions, whether it's getting motivated to exercise, eat better, or look for a new job; letting go of bad habits like smoking; or changing negative beliefs you may have about yourself.
When you're in a hypnotic state (similar to the way you feel during meditation or a guided visualization), you're able to pay closer attention to your own sources of guidance, enabling your unconscious mind, where all your deeply held beliefs, behaviors, and habits are stored, to make positive changes easily. Plus, during your session, I teach you several self-hypnosis techniques, including EFT, so you have tools you can use between sessions. If this sounds like a fit for you, you can schedule a session.
Reiki I Class
2. Learn Reiki
A unique aspect of Reiki is that you can practice it on yourself. In fact, daily self-treatment is the jewel and foundation of Reiki. Being able to give yourself Reiki on a daily basis is definitely an amazing way to start off the new year; it can change your life. If you're interested in learning Reiki to use on yourself and with family/friends, the next class starts February 11 and there are still a few spots available. Let me know if you have any questions and I can give you more info. Or you can sign up.
New Year's Resolution
3. Try the 10% Resolution
Think about the #1 thing you could do that would make the most positive impact in your life. (Just coming up with the answer to this question can be powerful.) Now do 10% of whatever you came up with. For example, maybe you want to meditate for 30 minutes daily. Commit to quieting your mind for 3 minutes a day. This makes it manageable and doable so you don't get overwhelmed.
Ready to Get Started?
If you're working toward making that New Year's resolution a reality, I suggest doing something each day toward your goal or new habit for 21 days (experts say it takes 21 days to make a new habit).