10 Things Nobody Tells You About Starting Your Own Business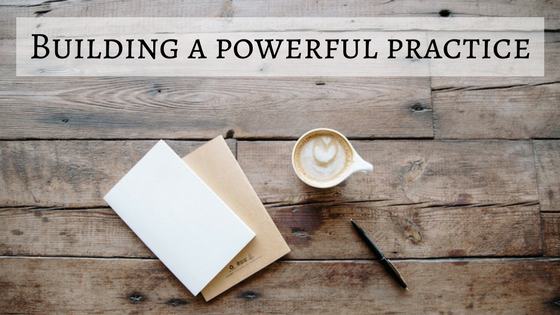 When I first created my hypnosis and Reiki practice years ago, I spent so much time, effort, and angst
finding my way and figuring out what small business strategies worked for me. As a wellness practitioner, you have an amazing opportunity to help people who really need it. Yet so many practitioners struggle to make a living doing the work they love.
I had to figure out the nuts and bolts of starting a business from scratch, and I wanted to share what I learned, as well as advice from other accomplished healing arts practitioners and teachers, to make it easier for new healers. To help you avoid the worry and pitfalls I faced, here are 10 things nobody tells you about starting your own health and wellness business.
You can apply these recommendations and best practices no matter what kind of solopreneur wellness business you have–whether you're a holistic health coach, astrologer, acupuncturist, massage therapist, Reiki practitioner, hypnotist, polarity therapist, flower essence practitioner, soul healing practitioner–(you get the idea) basically anyone in the healing arts:
1. Get a bridge job.
A bridge job is a temporary position that you take as you leave traditional employment to become
a small business owner. It can be incredibly stressful to rely solely on the income from your new
healing arts business when you're first starting out.
For example, I was a development director at various arts nonprofits in my previous career. When
I decided to start my own health and wellness business, I first found a part-time job as a
fundraising consultant at a holistic education center. This gave me time to begin to build my
client base while still earning a stable income. Easing into your healing arts career transition with a bridge job will allow you to create a financial cushion as you build your wellness solopreneur business.
2. Specialize.
Figure out the kinds of client issues and challenges you especially enjoy working with. This will set you apart and help the right kinds of clients find you. Based on your own background, you can bring to the table certain qualities you've learned, or problems you've dealt with or overcome, that you'd like to help other people with—a specific health issue, phobia, or life challenge, for example.
3. You have to learn to love marketing (yes, it's possible).
Before I started my energy healing and soul healing practice, I thought I disliked anything to do with marketing. I was surprised to realize as I went along that marketing is simply connecting in a focused way with people who need what you offer.
Furthermore, I believe the more heart-centered you are in your marketing, the more people will
resonate and appreciate the integrity you have in your healing business. When you're connecting
with prospective customers, marketing from a heart-centered place, it's much less about selling to people. Rather it's about building trust and helping prospective customers feel comfortable with you and better understand how you can help them.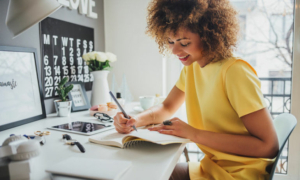 4. Limit your client hours.

I know! This one sounds surprising but treatment hours are very different than working full-time at other kinds of jobs. With this work, you need to be very present for your wellness clients, and it can be taxing emotionally and physically. Seeing clients full-time is 15-20 hours a week in terms of treatment hours.
5. Set a consistent schedule to see clients.

It may seem counter-intuitive, but being clear about the days and times that work best for you will make it easier to book clients rather than asking prospective clients when they want to come in. For example: "I see clients on Tuesdays and Thursdays between 6pm-8pm."  This provides a clear container and boundary. It also comes across as professional to your prospective clients.
I like Acuity online scheduler and have used it for years. (affiliate link)
6. Don't offer a sliding scale or pay-as-you-wish.

If you're not in a financially stable position with your practice, how can you offer pay-what-you-wish sessions? Each person will need to make this decision for themselves. I think it's essential to remember that you need to be able to take care of yourself and your financial needs to better be able to take care of others. 
7. It's going to be scary.
I'm all about being positive, but it's normal to feel a little scared or worried as you're creating your solopreneur holistic health business. If you think about it, this is true of any new endeavor that stretches you or helps you grow. You just need to jump in, do a little bit every day, and find a way to stay centered along the way.
8. Experiment & be open.
Building a successful wellness practice is hard work, and there will be ups and downs along the way. Be in an open mindset as you experiment with different ways of running your business and finding new clients. This flexible mindset is key to building a powerful practice with both the business AND healing aspects of your work.
9. Be prepared to pay quarterly taxes.
I know, I know, talking about taxes is probably not at the top of your list of fun things to do. This is not my favorite thing about owning my own soul healing business.
As the owner of your own wellness business (if you live in the U.S.), you aren't receiving a paycheck from your employer with your taxes already deducted, so you'll need to pay quarterly taxes to the IRS. If you wait until the end of the year, the IRS adds a penalty fee to your balance due. The IRS wants you to look into your crystal ball and predict what your income will be for the year. Setting aside this money can be challenging as a new solopreneur business owner, as you're figuring out what your income will be.
10. Figure out how to avoid burnout.
As the owner of your own holistic health business, your schedule will be more flexible. This is something I love about having my own Reiki, Tao Hands, and hypnosis practice. However, it's much harder to end the work day, and I often work weekends and early mornings on administrative tasks and upcoming projects—this can be a downside. Especially when you're first starting out, you will likely be working or thinking about working on your healing arts business 24/7.
Think about the things you can do to most effectively take care of yourself and schedule it in. What are things that help you avoid burnout: a yoga class, time for meditation, a wellness session meeting with friends, or simply time to lie on the couch and read a novel? Whatever it is, schedule it in as if it's an official appointment or meeting and take the time to do it. You'll be more efficient and productive. As you grow your practice and do more sessions in a day, be mindful of this growth: it's all the more important that you take time to take care of yourself and have a strong meditation and self care routine.
Need additional guidance as you create or build your wellness practice? Here's more info about how Building a Powerful Practice: Successful Strategies for Your Wellness Business can help.
And you can get the book here.
Enjoy the journey of creating something special as you build your business from the ground up and be
gentle with yourself along the way. Here's to your successful business and best of luck!
Want more resources? I created a free Business Starter Kit as a companion to the book.